Attract more visitors with power user-generated content
Say goodbye to stock photos, say hello to engaging user generated content! CrowdRiff makes it easy to discover and access the best social media visuals, so you can turn word of mouth into a scalable marketing asset. With 84% of people trusting recommendations from their own networks as opposed to traditional advertising, UGC is more effective than any other visual.
Get a Demo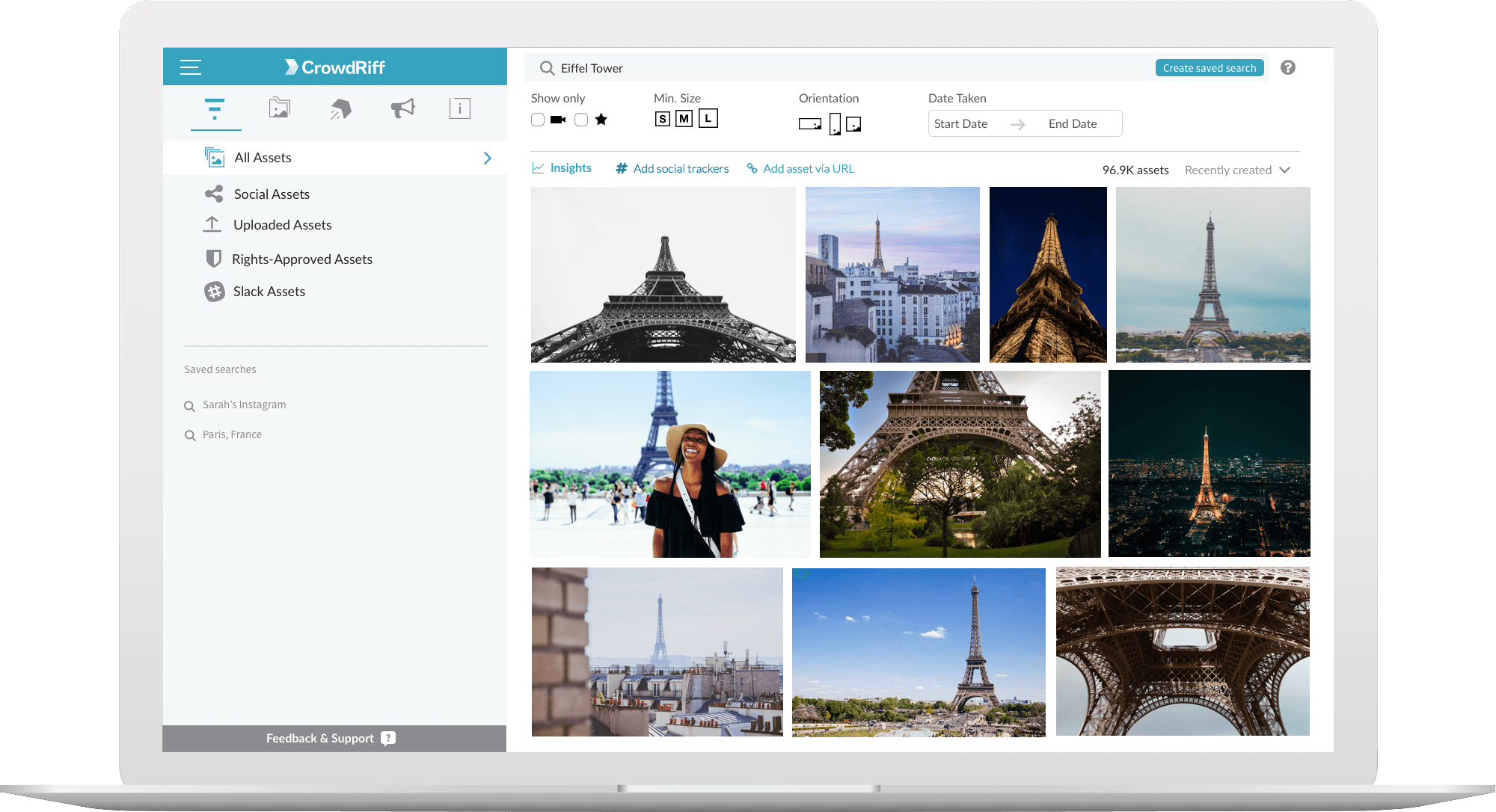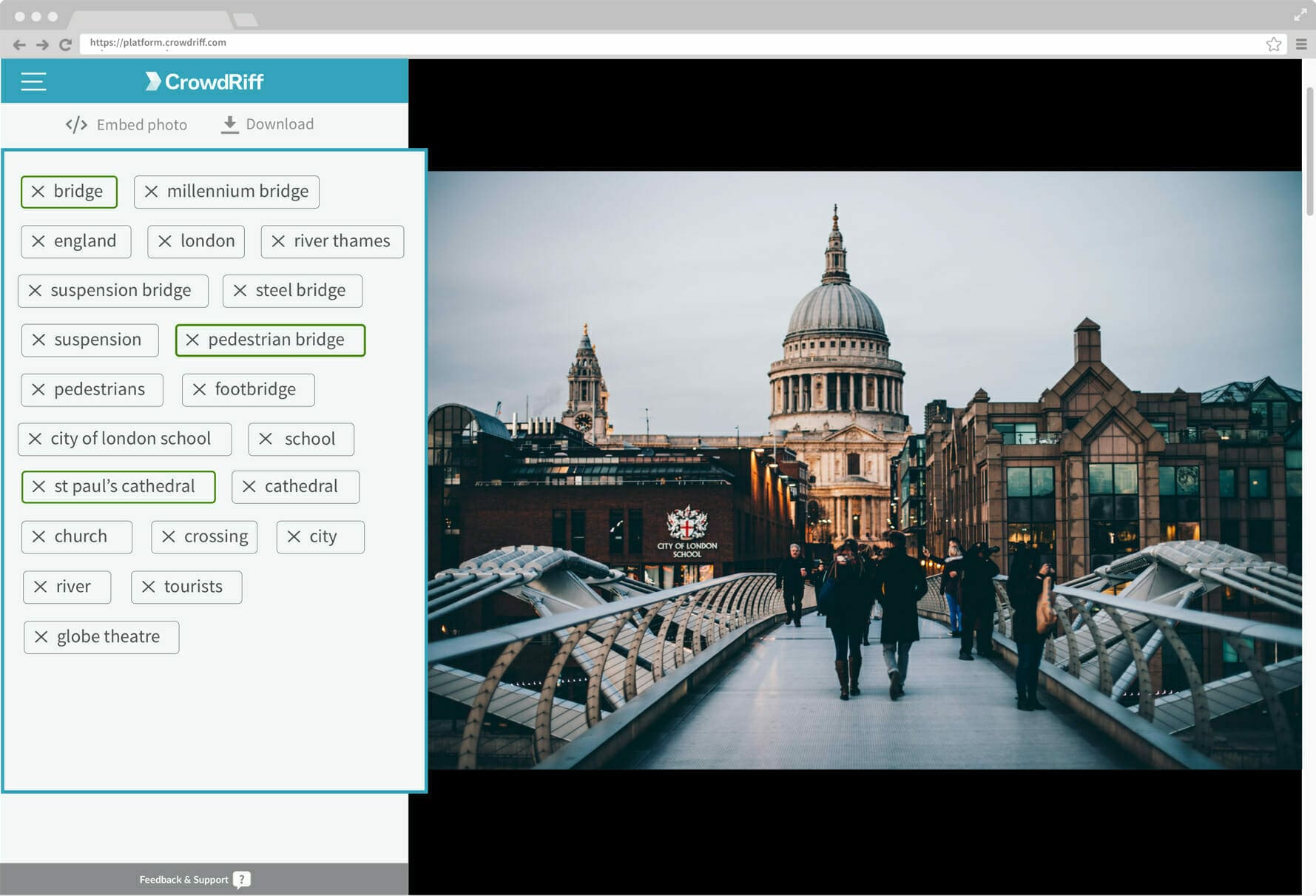 Save time and resources managing your visual content in one central platform
In addition to storing your user-generated visuals, CrowdRiff's platform offers powerful digital asset management capabilities. Our robust image recognition functionality automatically categorizes and labels your visuals. Save time managing your visual asset library and spend more time putting them to good use.
Improve your website and visitor experience
With seamless and responsive integration into your site, CrowdRiff can lower your website's bounce rate and make visitors 4 times more engaged than average. In addition, self-optimizing galleries ensure that only the most relevant and engaging visuals is shown to your visitors at all times.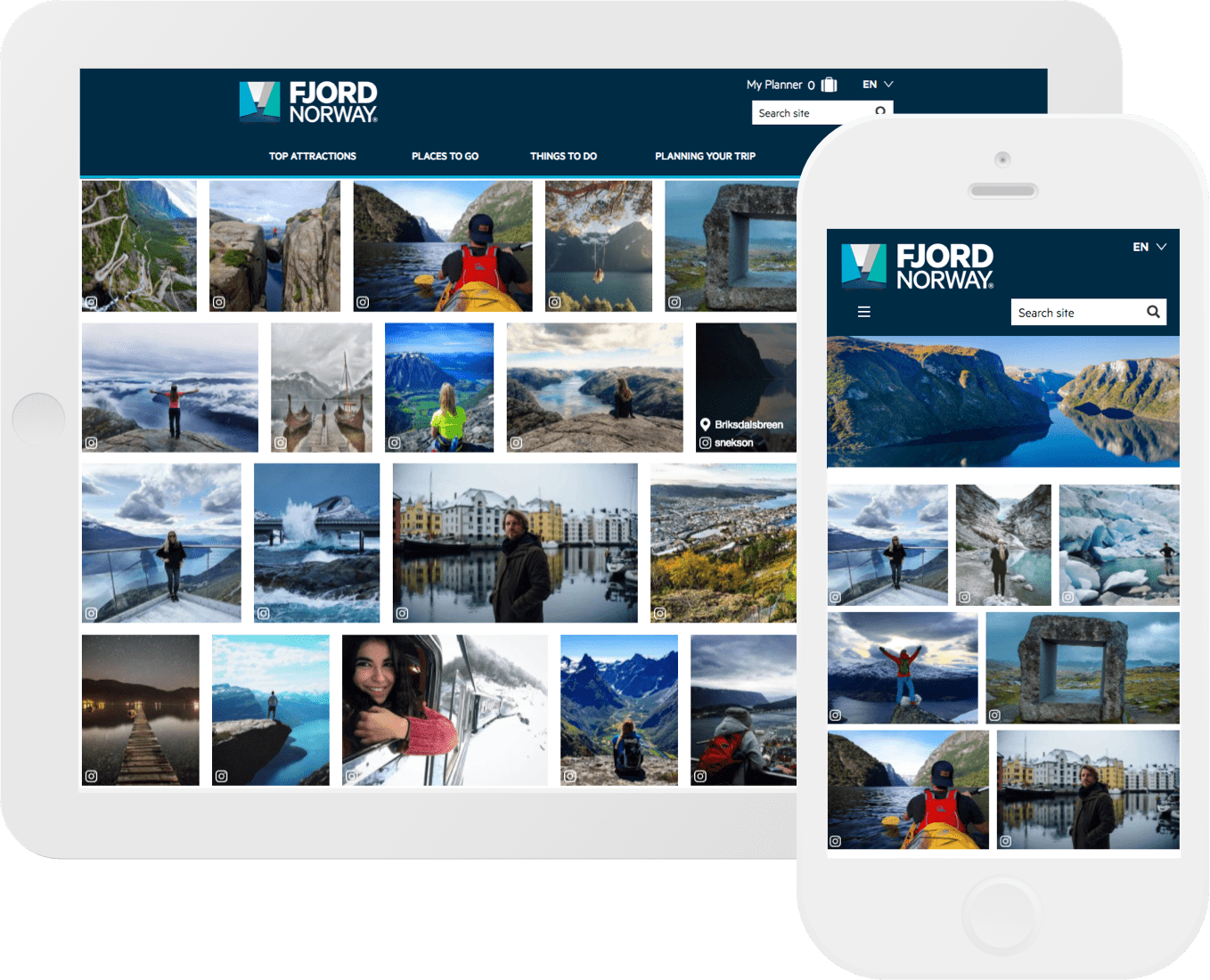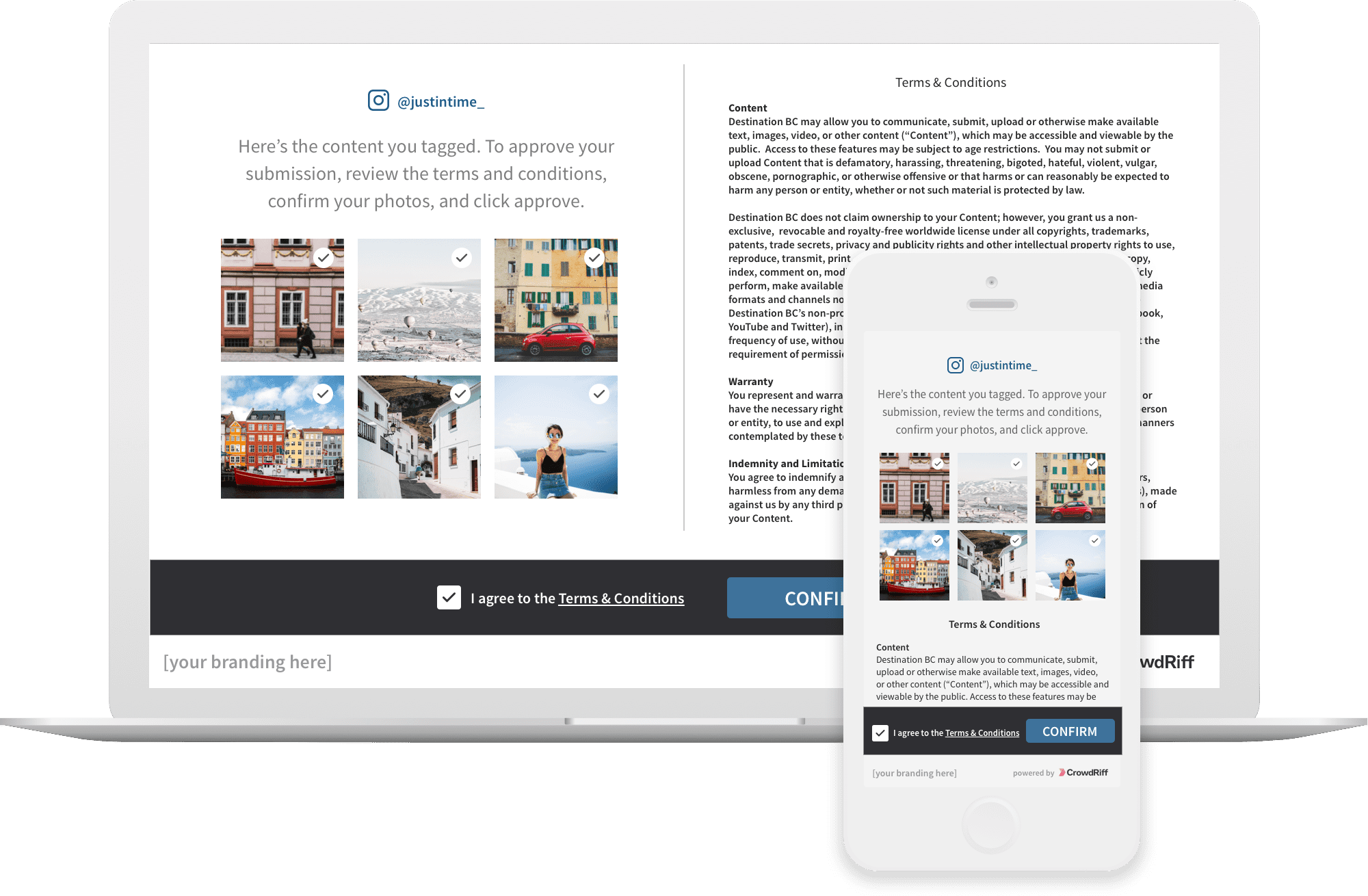 Comply with GDPR and copyright regulations
The CrowdRiff platform is already GDPR compliant, and is the world's most advanced rights management platform for UGC visuals. Find the perfect balance of convenience and comprehensiveness to secure rights to the visuals you need to tell your brand story, safely and reliably.
Connect with influencers and increase your reach
Find and leverage online influencers that your visitors already know and love. Whether they're involved with a hyper-specific niche or a broad topic, discovering influencers is as easy as searching for the visuals you're already looking for.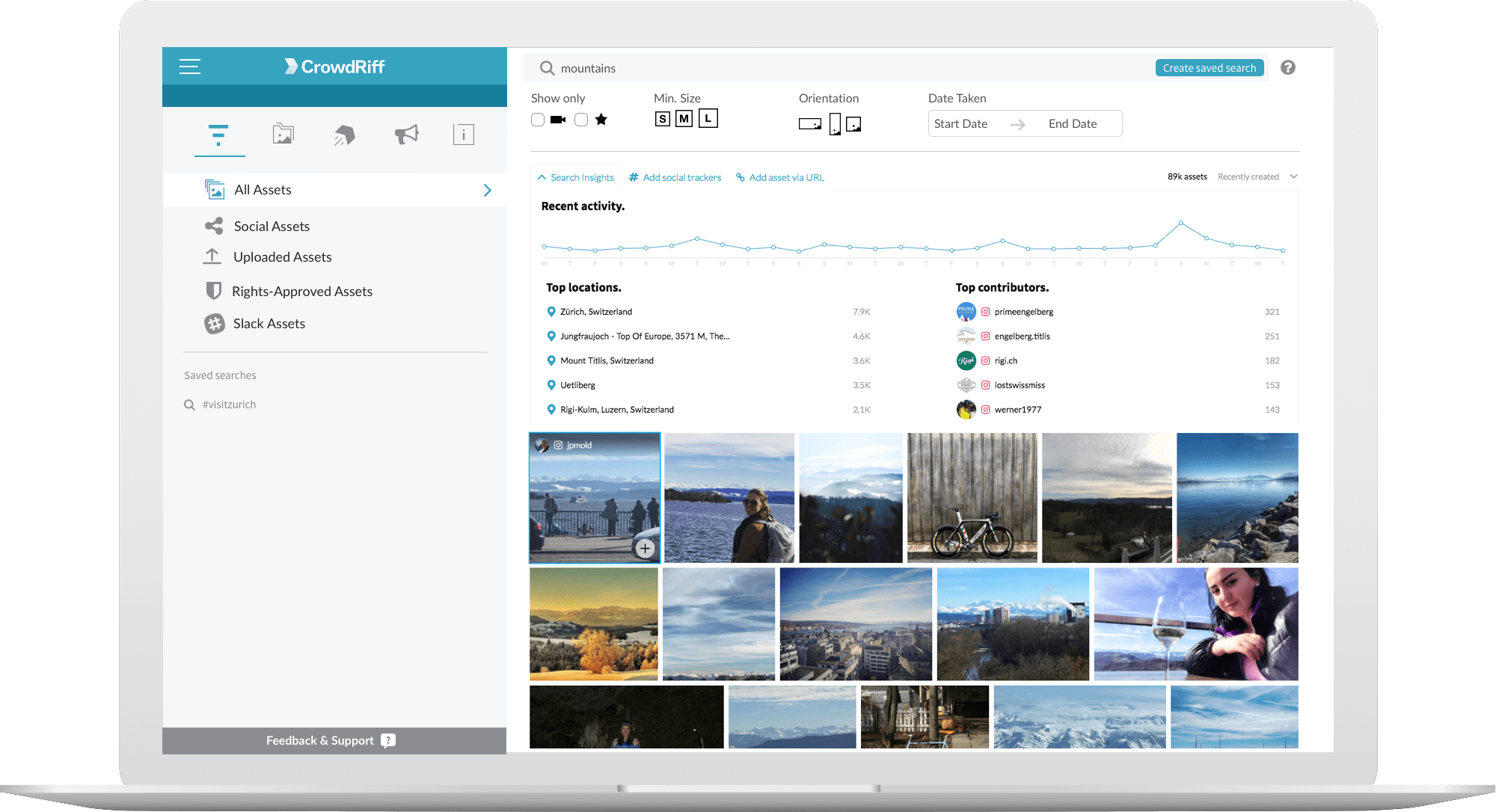 Learn more about visual marketing
Explore our extensive library of visual marketing resources