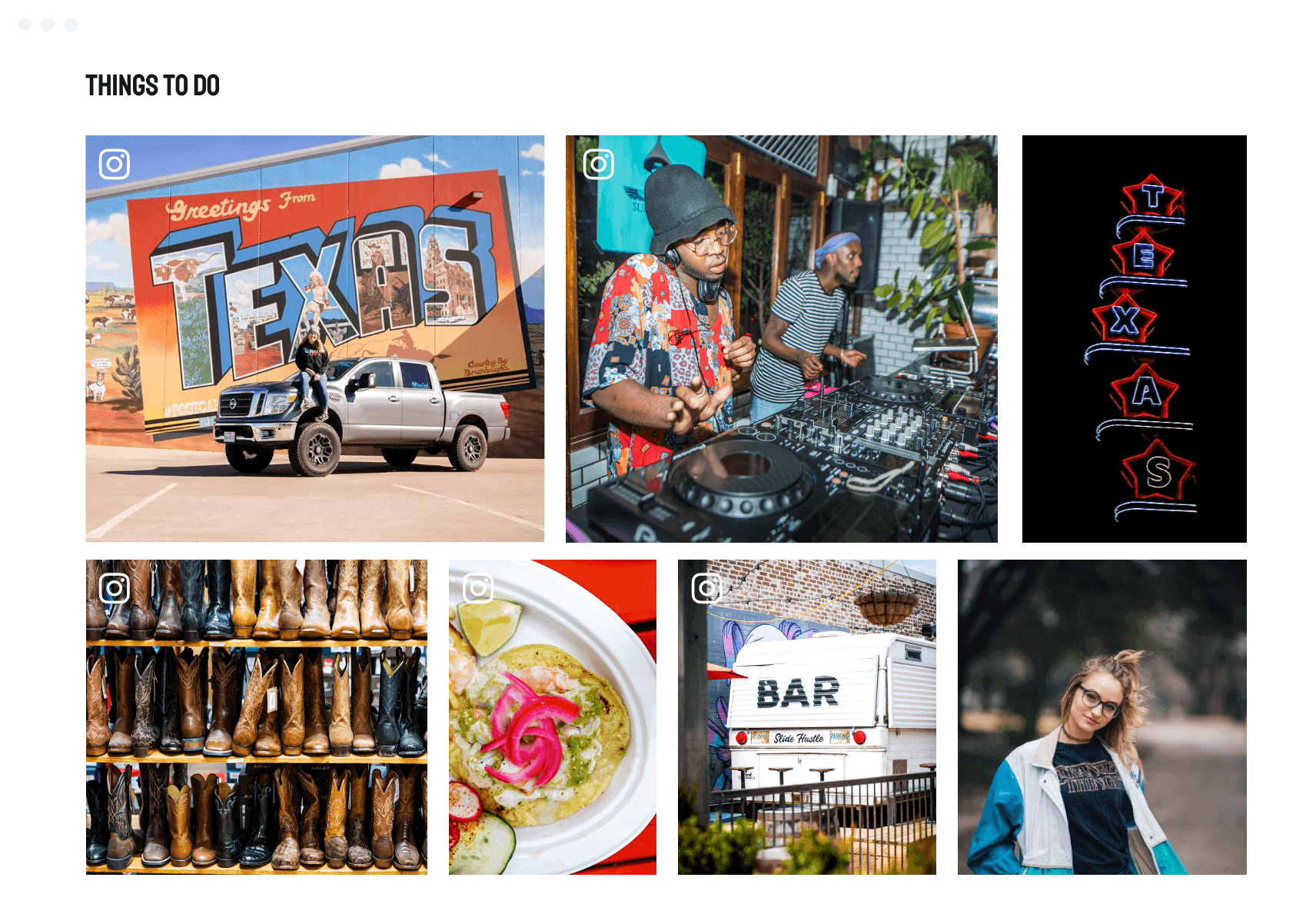 Powerful UGC platform, simple rights approval
Discover and share high-performing user-generated content from visitors and locals with smarter search, faster licensing, and seamless publishing.
Find the visuals you need 90% faster
AI-powered search anticipates your needs, while data-backed curation recommends the best UGC for your destination.
Maximize UGC across all your channels
Why stop at social? Engage high-value travelers on your website using UGC-powered smart galleries with custom CTAs and location tagging. Zero coding required.
How it works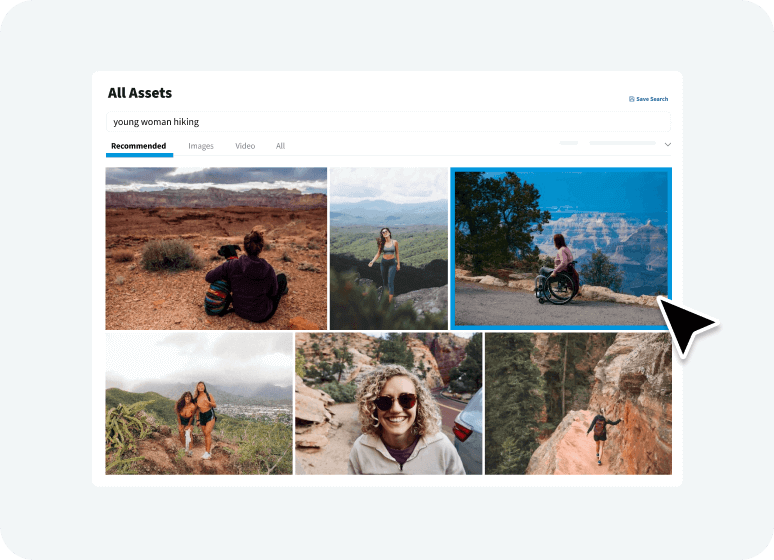 1. Find
Uncover the best UGC from your destination with smart search tools.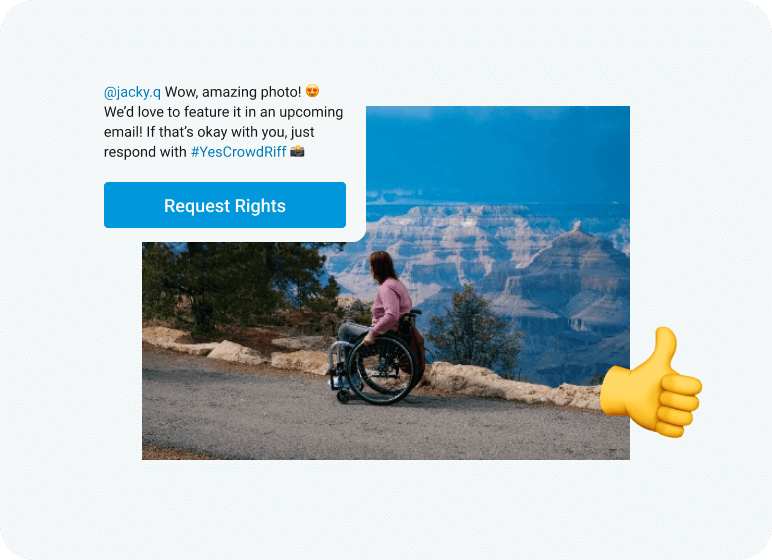 2. License
Get rights to visuals fast with a one-step process and zero guesswork.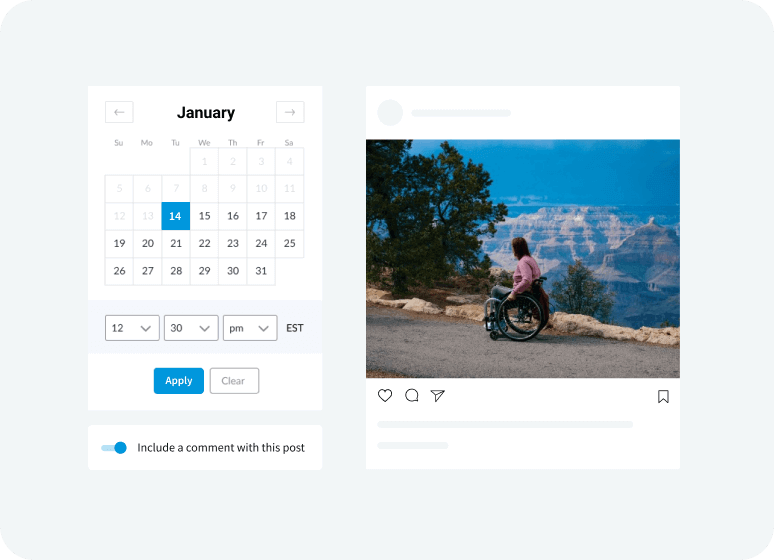 3. Publish
Push UGC to social and your website with easy-to-use publishing tools.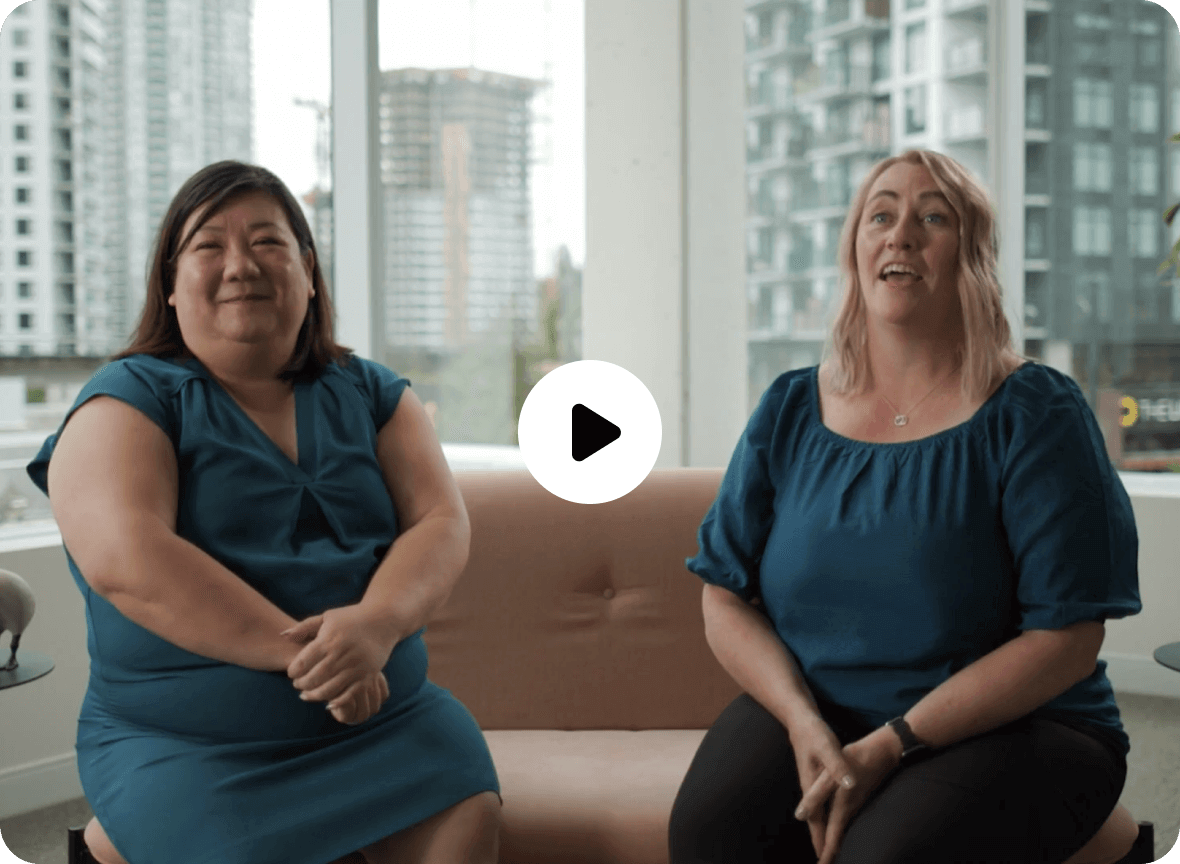 Busy DMOs rely on UGC
Destination marketers all over the world are using CrowdRiff UGC to power their visual content marketing strategies. See how they're doing it.

Breeze through licensing
Request rights to user-generated content in a fast, automated workflow. We'll take care of the rest, uploading secured visuals to your library with rights-approval attached.
FAQs
Through AI-powered search and a user-friendly rights approval workflow, CrowdRiff UGC helps destination marketers source and secure rights to user-generated content (UGC) featuring their destination. With access to fresh, engaging UGC, DMOs can enrich their marketing channels with the diverse perspectives of locals and travelers, telling a unique story about their destination that engages a wider audience.

CrowdRiff currently pulls UGC from both Instagram and Facebook.

CrowdRiff UGC lets you breeze through the process of finding the assets you need. Follow a few quick steps within the platform to send a request to the asset owner and all that's left is to sit back and wait for the approvals to roll in! You'll have a clear view within your platform when the rights are good to go. Easy-peasy!

Using AI, CrowdRiff learns what kinds of photos your team likes and provides personalized recommendations. By focusing on what your team chooses to use in website galleries, albums shared with media partners, and other visual marketing initiatives, we develop an understanding of your visual brand and get to work finding your next standout photo. If your destination is famous for, say, beignets, the next time you're updating your restaurant's gallery, CrowdRiff will show you more pictures of those sweet treats from the get-go.

100s of travel brands have moved to CrowdRiff from another platform. We do the heavy lifting and migrate all of your assets for you — from commissioned videos to the social content you've gained rights to. We're happy to introduce you to other teams who have made the switch.

Auto-Tagging AI: CrowdRiff's AI-powered image recognition automatically tags your photos with relevant and descriptive keywords, for easy categorization and discoverability.
Lightning-fast image search: CrowdRiff's Intelligent Search recognizes word stems (hike = hiking, hiked, hikes) and multiple languages, so you can always find the content you're looking for, even if it's not exactly what you typed.
Social trackers: get all the photos, videos, & Reels captured and shared by your community sent straight to the CrowdRiff platform in real time.
Website Galleries: in just a few clicks, display your compelling UGC with built-in calls-to-action to take visitors from inspiration to action.
Auto-Populating Galleries: automatically update galleries with content from your own Instagram Business accounts. As new content is posted to your Instagram feed, your gallery will automatically update.
Collector: let your community, photographers, and team members upload photos and videos directly to your content library. This is great for powering photo contests!
Advanced Rights Management: for organizations with strict legal requirements, Advanced Rights Management allows you to obtain rights for UGC by requiring users to agree to a set of terms and conditions.
Social Publisher: publish your visual content directly to social media, all within the CrowdRiff platform. By removing the manual work of posting to social media or the need for multiple tools, you can quickly complete your workflow in one platform.