Alamosa in Southern Colorado is best known as a gateway destination for the Great Sand Dunes National Park, but the truth is that there's so much more to this vibrant region than the magnificent sand dunes. And it's up to Visit Alamosa, the local destination marketing organization (DMO), to showcase the many outdoor recreation activities available—sand dunes included. That means everything from floating down the Rio Grande to scaling 14ers to visiting the Colorado Gators Reptile Park and simply stargazing into the immensely dark nighttime skies.
And the task is a big one, especially for the two-person team who manages marketing for Visit Alamosa: Savannah Schlaufman, the director of marketing, and Samantha Bogle, marketing assistant. While they both work closely with a third-party agency, called Agency Tourism Marketing, to help them with their website, it's up to the two of them to handle all things marketing for Alamosa, ranging from social media and traveler's blogs to ads, visitor guides, and events.
One of their biggest goals beginning at the end of last year was to elevate their vertical video strategy across all platforms (Instagram, TikTok, Facebook, and YouTube), especially because short-form video is such a predominant and powerful way for DMOs to reach potential visitors.
"You're able to tell a story through video and showcase your destination in a really authentic way that you're not quite able to accomplish with just a picture," Schlaufman says, about short-form video. "We love it; it's allowed us to show some different aspects of our destination that don't always get highlighted."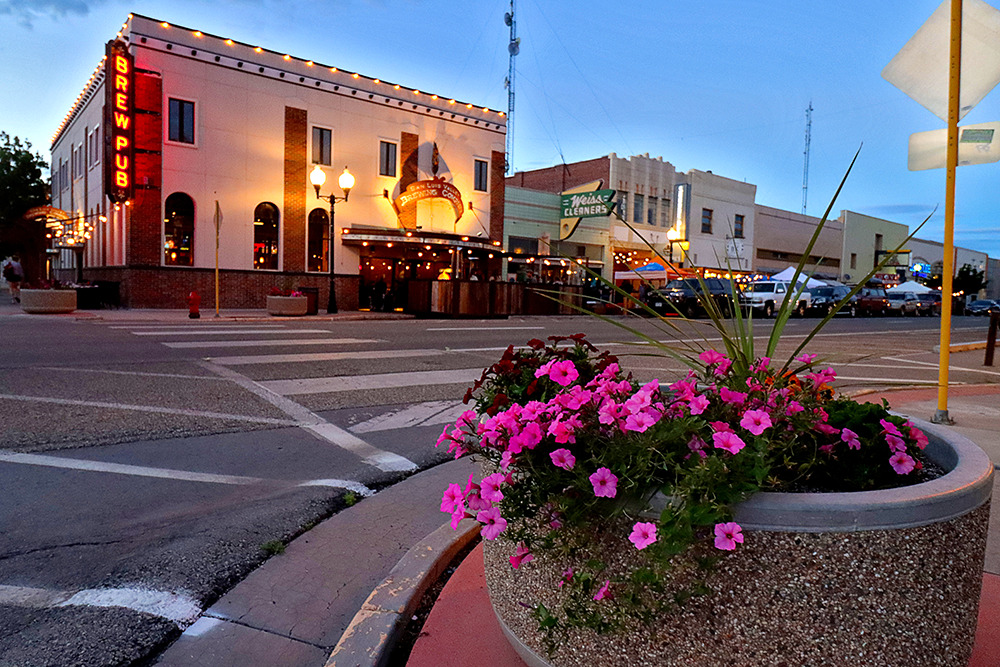 But there was just one problem in particular for this small but mighty marketing team: having easy access to high-quality content without spending a lot of time to get it.
"We had made some headway with short-form video on our social platforms, but were looking for ways to improve what was kind of a hole in our social strategy," explains Schlaufman. "The bottleneck was really just capturing content." Often, capturing content on the sand dunes, for example, would involve a whole day spent filming, not to mention the additional time needed to edit that content and package it for the different social platforms.
Having worked with CrowdRiff before as part of a Colorado Tourism Office collaboration, Schlaufman decided to give CrowdRiff Creators a chance, and the results have paid off. CrowdRiff Creators helps DMOs scale their short-form video output by handling everything from sourcing, onboarding, managing, and compensating creators. We deliver high-quality short-form video content that they can use and repurpose across social media channels such as Instagram Reels, TikTok, YouTube Shorts, and more, as well as on their blogs and websites.
In particular, working with CrowdRiff Creators has generated more engagement for Visit Alamosa on a variety of social media platforms. On Facebook, when averaging all of Visit Alamosa's CrowdRiff Creators-based content with other content, CrowdRiff content earned 30% more engagement. On Instagram, it saw 19% more engagement and 15% more reach. On YouTube, we helped the team get started with content for their first seven posts, and now 67% of YouTube Shorts are CrowdRiff Creator content.
And, as an added bonus, the CrowdRiff Creators content also gets indexed by Google because they also have CrowdRiff Studio, meaning that even more potential visitors can see and find that same content, even if they're not on social media platforms. It's an additional way to generate more organic traffic to Visit Alamosa's own DMO website..
"I think that we have been able to push out a heavier amount of content more consistently, and everything has been super smooth," says Bogle. "We've absolutely started reaching our goals, and the more we use it, the more we love it."
Aside from helping them reach their engagement and reach goals, CrowdRiff Creators has given them time back to focus on the many other marketing efforts they lead for Visit Alamosa. "It's a game changer to have a lot of that time back, and to still have high-quality video in our content library that we can share," says Schlaufman.
Adds Bogle: "It really has taken a lot of stress away from the day to day. If we're super busy but we need to push out something really quick, it's just right there, and you can push it out from your cell phone if you need to. We usually get an email from one the the CrowdRiff Creators team members, and everything flows directly into our platform."
Both she and Schlaufman say the video content they've received from CrowdRiff Creators requires very little adjustment, making it even less time consuming to use as well.
"They bring unique, creative ideas to the table and they film things in ways that we might not have thought of doing, and they verbalize it a little differently than maybe somebody who has lived here their whole life," Bogle adds, describing the type of content generated from CrowdRiff Creators. "We get results fast, and it is super smooth and easy to work with," Bogle notes.
Schlaufman says one of her biggest initial concerns about using CrowdRiff Creators had to do with the quality of the video content, and being able to communicate directly with the creators. "My main concern was lack of contact with the creators, that something may get lost in translation or that we would get back video that we couldn't use. However, we were able to communicate notes that we had for the creators through CrowdRiff, and everything we've received has been great."
By contrast, when Visit Alamosa works with content creators, or influencers outside of CrowdRiff Creators, the process is very hands-on and often time consuming. "We are either reaching out or evaluating them once they've reached out, and then negotiating and making arrangements with partners, handling logistics, etc.," Schlaufman explains. "Working with CrowdRiff Creators, all those aspects were taken off our plate." She adds, "Everything we have received from CrowdRiff Creators has been great."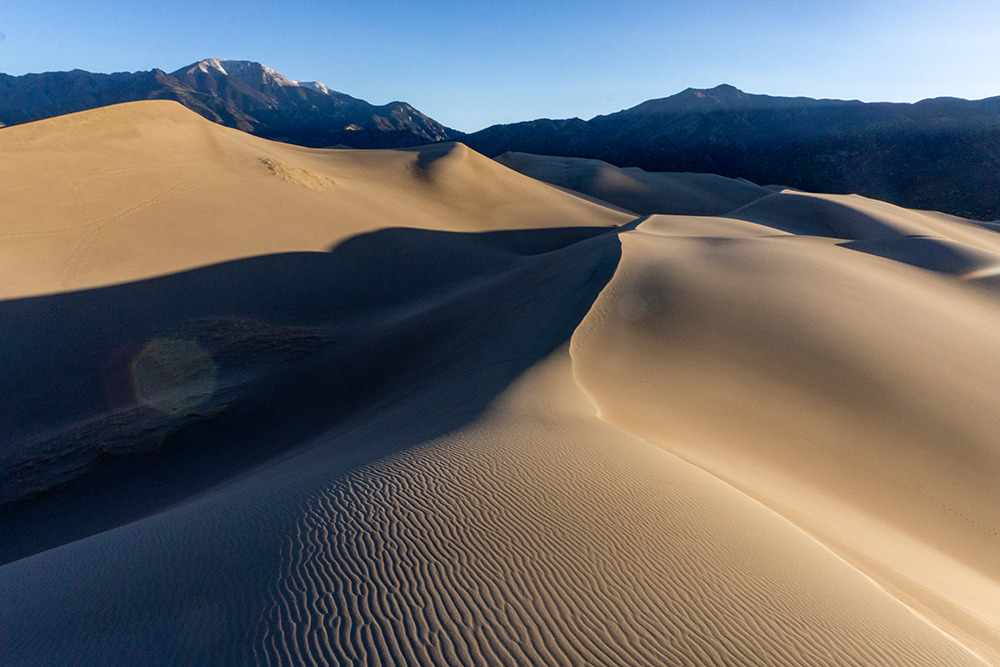 Because using CrowdRiff Creators is so relatively frictionless, Schlaufman says the DMO has been able to post more short-form video content on a consistent basis and have more interactions with their audience.
That same content can also be repurposed in many different ways. "The way that the videos are shot, we can also remix them and reuse them," adds Bogle. "For example, a video that was shot of the Great Sand Dune can be used to highlight a listicle of things to do in Alamosa, so we are planning on utilizing the content we've gathered as much as possible."
Their advice for other DMOs looking to up their social and video strategies? "I would say that if your vertical video strategy is something that you want to improve and if you find yourself unable to capture footage for whatever reason, CrowdRiff Creators is a great tool that you can utilize," Schlaufman notes. "I would say to sit down and come up with a list of things that you need video of, and prioritize what your team can do in-house and what is more difficult or time consuming, and consider working with CrowdRiff because they make it very easy to work with some talented creators who can gather content for you."
Want to see these results for your DMO?
Get in touch with our team
Learn more