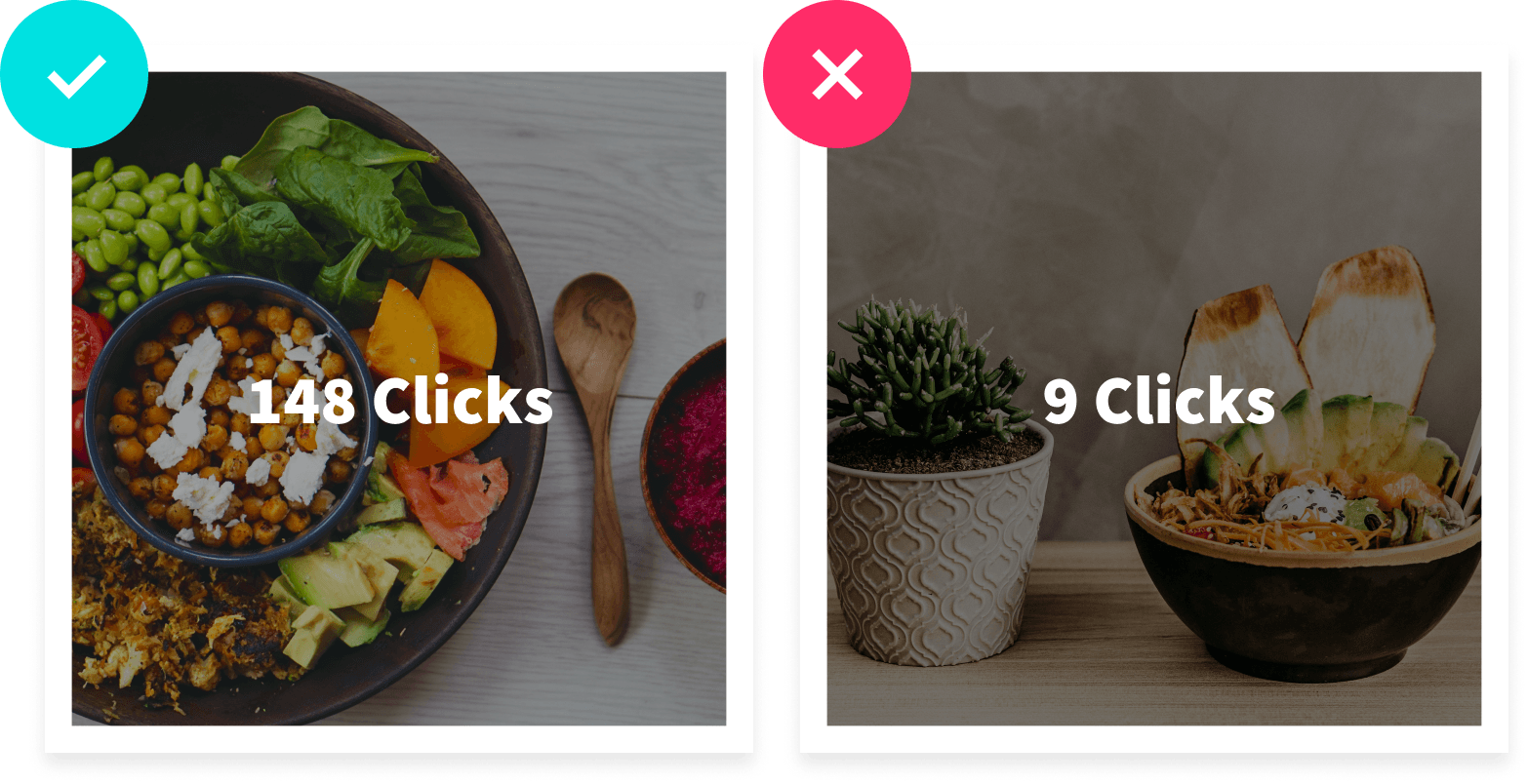 Learn which photos people engage with
If you had to choose one of these photos for your website homepage, which one would you pick?
Would your answer be different if you knew one would get 40% more clicks and conversions?
CrowdRiff gives you data on the performance of your photos so you can be more confident when choosing visuals for your brand.
Turn your website into a clickworthy marketing tool
Your website is the front door to your travel and hospitality brand. What if you could see which visuals on your homepage make people stop, click and convert?
CrowdRiff gallery insights tell you how your image galleries are performing – on any given day or across a range of time.
Use this data to optimize your highest traffic pages and make your website an effective marketing tool for your brand.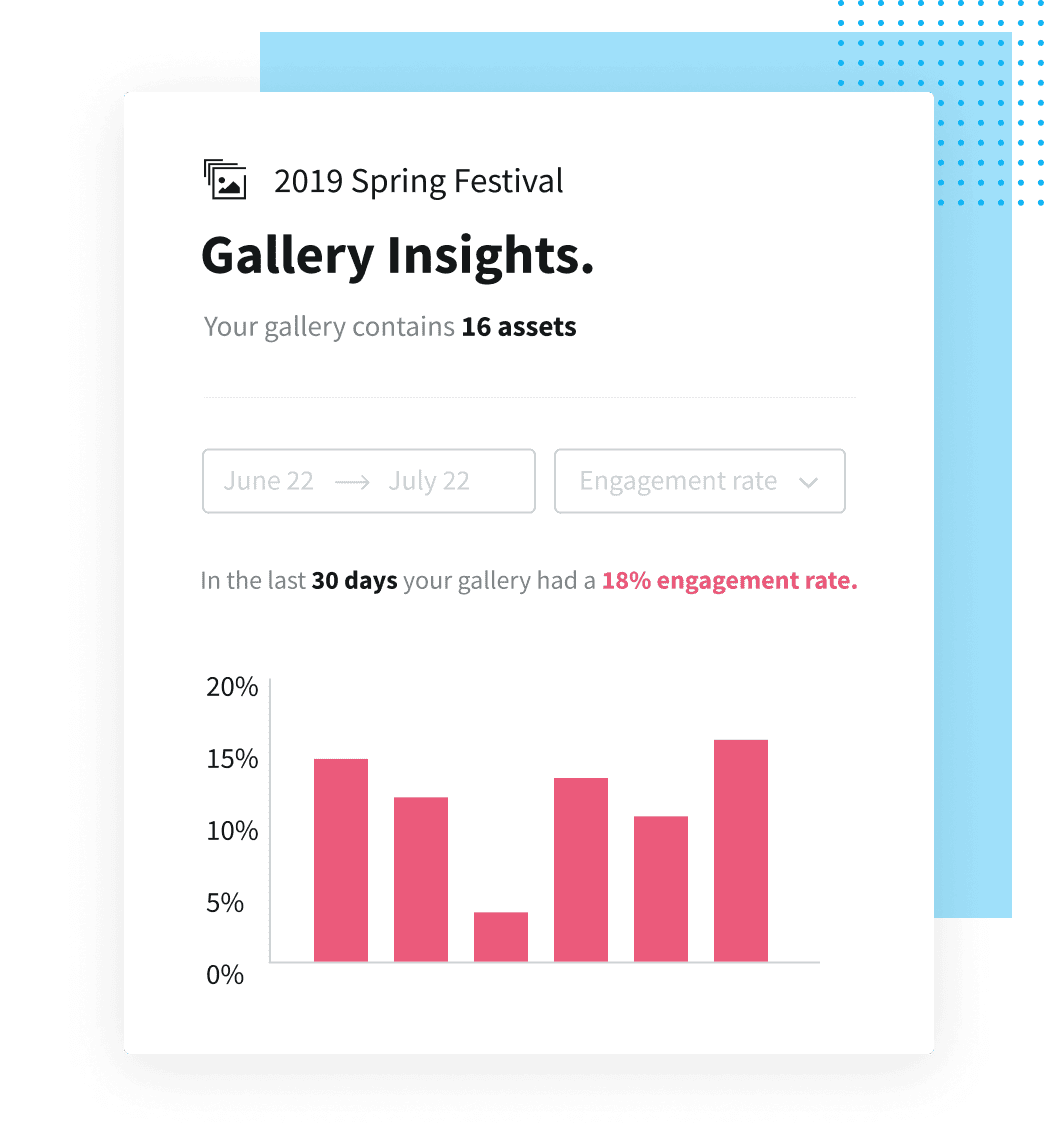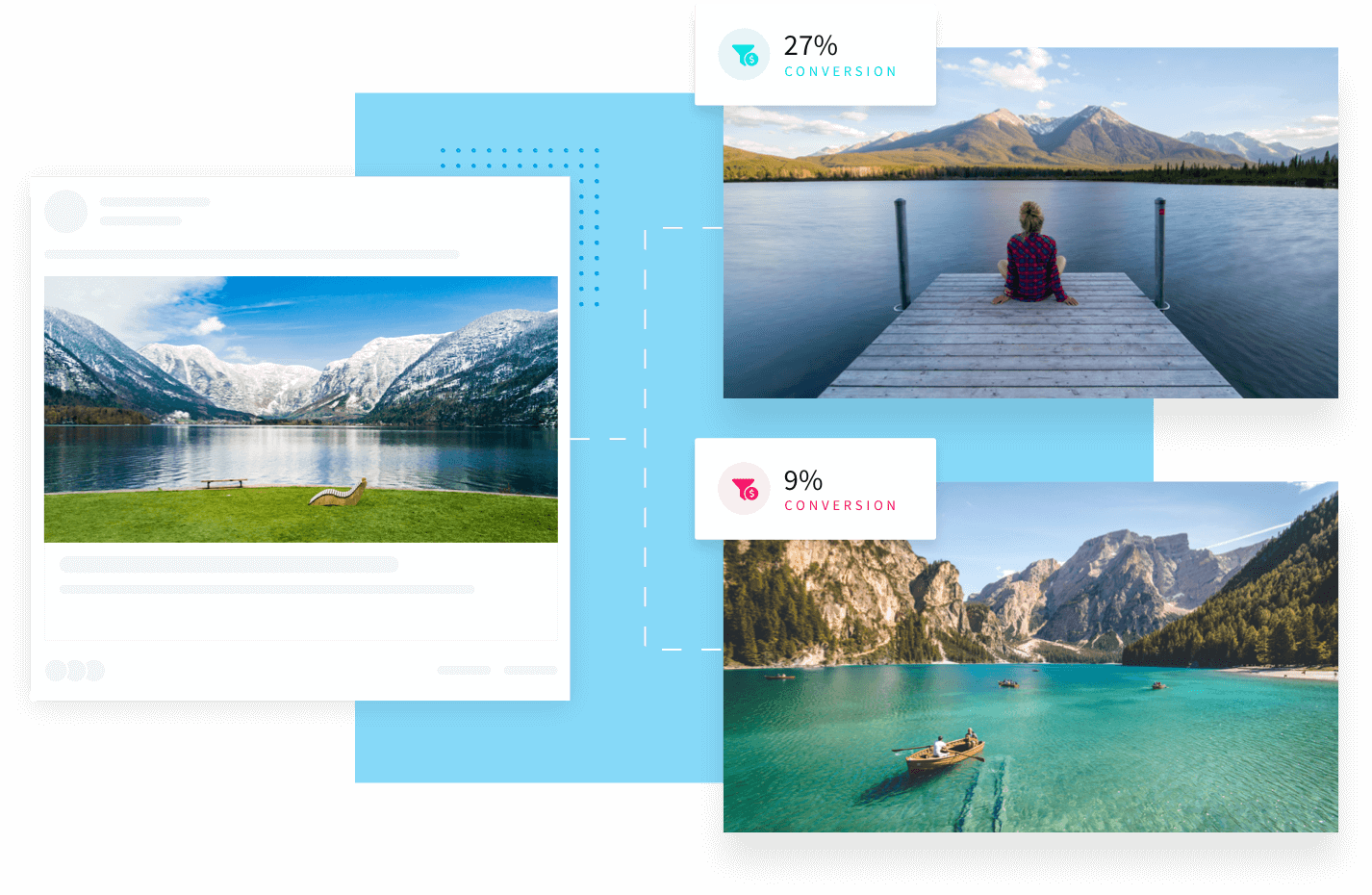 Pick better visuals for your ads
Think about how much you spend monthly on ads. Imagine if you could know which ad visuals would resonate more with your audience.
With CrowdRiff, you can. CrowdRiff helps marketers make better ad decisions every day by serving up data on visual content.
Use these insights to help you choose your ad creative and watch your conversions improve.
The travel and hospitality industry's best source of visual content expertise
Sign up for our next webinar or browse our latest visual marketing articles