Luxury Resorts & Hotels
Powering The World's Best Resorts & Hotels.
Get a Personalized Tour
We'd love to show you how CrowdRiff works with luxury resort and hotel brands. From boutique hotels to worldwide chains, we can help.
Request A Demo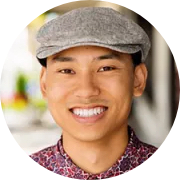 CrowdRiff made it possible to achieve more and allowed us to work smarter. We actually have FUN being on the platform!
— Paul Lim, Social Media Specialist, Visit Oakland
Get Started With CrowdRiff