3 Genius Ways DMOs Can Leverage User-Generated Video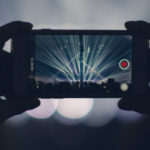 As a savvy marketer, you're now probably familiar with user-generated content. But are you using user-generated video? And are you maximizing on this medium's potential ROI to boost your brand?
Video is exploding in popularity with consumers and businesses alike.
Why user-generated video just makes sense
Considering the huge opportunity to amplify your brand message, video is a great pillar to incorporate into your organization's marketing strategy. But not all that video content needs to be created by you.
Why not take advantage of the 72 hours of video content uploaded to YouTube every minute, or the millions of user-generated videos posted on social media?
Tapping into user-generated video is a way to keep production costs low while spotlighting happy locals and travelers.
Here are 3 ways to get you started.
1 | Transform user-generated images into user-generated video
When searching for user-generated content (UGC), you don't need to wait around for the perfect video to show up. That's right — there's no need for actual video footage when sourcing great videos for a campaign.
With all the visual UGC available on social media, you can get rights to your favorite photos and stitch together to create a great video for your marketing efforts.
How this benefits your brand
Not only is using such editing prowess low-cost — it's also low effort. A variety of tools like TimeLapse, Clip Stitch, and Magisto allow you to quickly combine a series of images into an edited video to then share on your social channels.
So, even if there aren't any user-generated videos online that meet your marketing needs, you can create one without spending hours editing the final product.
Example: Visit St. Pete/Clearwater
Visit St. Pete/Clearwater makes use of this tactic on their branded social channels, particularly on Twitter.
Take a look at this user-generated video promoting the must-see sights:
How did you #LiveAmplified last weekend?
Check out some of these shots from around St. Pete/Clearwater! pic.twitter.com/jsXvb6sIco

— St. Pete/Clearwater (@VSPC) October 23, 2017
2 | Host a user-generated video contest
Hosting a contest or giveaway is an easy, fun, and engaging way to create more UGC and social conversation around your destination.
Try building a contest allowing fans to submit a short video as an entry for a prize. For example: Ask your followers to submit a video showing off a free activity in your destination.
How this benefits your brand
Hosting these kind of user-generated video contests helps you build rapport and engagement by encouraging them to do something they already do regularly — upload videos to social media.
Use a branded hashtag for the contest so it's easy for you to track mentions and for other fans to find each other's content to share, like, and leave comments. After all, the more engagement these posts receive, the more people will learn about your destination.
Example: Nelson and Kootenay Lakes Tourism
Nelson and Kootenay Lakes Tourism has started a photo & video contest called Finding Awesome, where they invite people to find their awesome moments in the area, and share them on social media.
All winning entries are featured in a blog post on the Nelson and Kootenay Lakes blog; video winners receive a $500 cash prize, as well as a one-night stay in the region!
Surely enough, people have generated tons of great video content.
3 | Give in-house videos a 'user-generated' look
Admittedly, this one is more of a "hack": it's not really "user-generated" video, but it takes advantage of what makes user-generated video so effective.
See, more brands are now ditching the perfect, magazine-quality videos and images that used to mark many marketing campaigns, particularly in the travel industry. Instead, they're opting for a more unfiltered, unedited and ultimately authentic feel for their visuals.
Now with the rise of Snapchat and Instagram stories, the unique (and sometimes slightly grainy quality) of user-generated video has become the new norm and ultimate marker of authenticity.
How this benefits your brand
Keeping your videos only lightly edited (or unedited!) feel gives your brand a dose of authenticity — which can go far when building trust with your target audience.
"Traditional marketing used to be all about perfectly glossy images and videos," says Diana Mendes, Brand and Marketing Manager, Destination Queenstown.
"Now I think we're evolving to a space where authenticity comes first, so we enjoy being able to work with content that is a bit more raw sometimes. Customers evolved and they understand when they are being sold to, I believe we all question things that look too perfect now, so authentic and spontaneous content can add a degree of credibility to a content strategy."
Example: GoPro
Camera company GoPro is, well — a pro at creating videos with that user-generated look and feel.
Almost every ad uses footage from a GoPro user or someone from the company using a GoPro camera. The shots are shaky, unstable, and sometimes less-than-perfect when it comes to quality. However, GoPro has made big bucks relying on user-generated videos from its fans and followers. They prominently feature fan footage on their Instagram and YouTube channels.
Is video a mainstay in your marketing strategy yet?
User-generated videos not only save you serious cash on production costs — they also offer marketers a chance to promote their brand with fan videos that offer a better ROI than most other types of content.
See what industry experts from Choose Chicago, Visit Greenland, and Visit Lex have to say about video for tourism: