Behind CrowdRiff's $9 Million Series A Funding

Today we announced $9 million USD in funding led by Leaders Fund, with participation from High Alpha Capital, Gibraltar & Company and BDC Capital IT Venture Fund. I'd like to take this opportunity to reflect on how we got here, and what this means for CrowdRiff and our customers.
Our origin story
It's hard to believe that only a few years ago, CrowdRiff was just myself and co-founder Abhi in the back room of a house. Our office equipment consisted of a barbecue, a trampoline and some computers.
We founded CrowdRiff because we saw the explosion in visual content being shared at a scale like never before, and the power of these visuals to influence the decisions we make every day about where to go, what to see and where to spend our money.
As fate would have it, I was invited to speak at a tourism conference in El Paso, Texas. The response I got from sharing our mission and vision was so tremendous, it ended up setting the direction for us to focus CrowdRiff entirely on travel and tourism.
Our first customers to take a chance on us – people like Josh Collins at Visit Franklin, Jeff Robinson from Visit Indy and Ryan Dodge from the Royal Ontario Museum are still with us today, and continue to be wonderful ambassadors and advisors to the company and to me personally.
With the input of these early customers we built a product designed specifically for marketing teams at destination marketing organizations, rapidly growing our customer base to the hundreds. From one person teams to organizations marketing an entire country, it's so rewarding to see visuals powered by CrowdRiff on tourism websites, Facebook ads, even a billboard in Times Square! Today, a growing number of our customers include attractions, cruise lines, airlines, luxury resorts and more.
The path that brought us here
From the start, Abhi and I focused on building a real business solving real problems for customers. One that would stand the test of time, be a place where people could do their best work and have fun along the way. A company who invested in our customers and the broader travel and tourism community.
We started off building the best UGC platform for destination marketing organizations, pioneering innovations like rights management and intelligent search.
From there, our customers told us that they wanted to manage all their visuals in one place, both user-generated content and professional or stock photography and video. So we built the smartest AI-powered DAM purpose-built for the travel industry. This ground breaking product was the first to include capabilities like smart curation, image recognition for video and self-optimizing website visuals that effortlessly maximize engagement.
Most recently, we've launched a modern media hub for PR and marketing teams to collaborate with journalists, influencers and team members. New features and innovations are inspired directly by our customers and built in partnership with them.
We've been delighted by the number of customers who have already chosen to leave behind their legacy solutions and switch to CrowdRiff for all of their visual content marketing needs.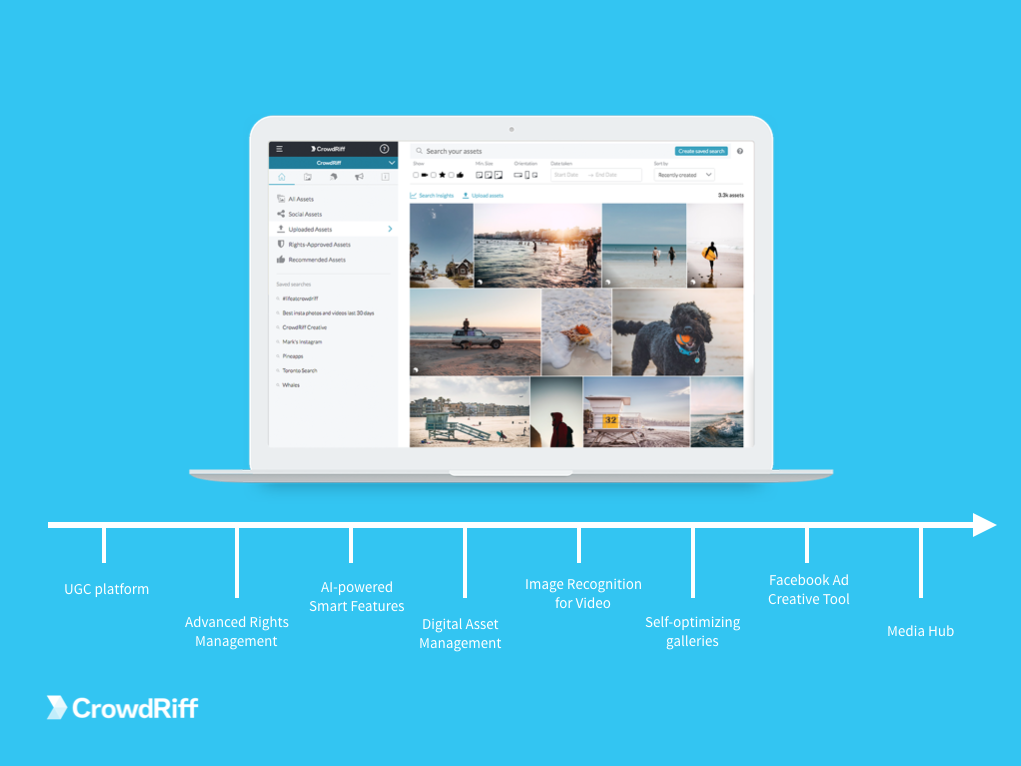 I'm so honored that so many organizations have joined us on our journey so far. In our first year we worked with our first 10 destination marketing organizations, and today we are proud to partner with 500 travel and tourism brands.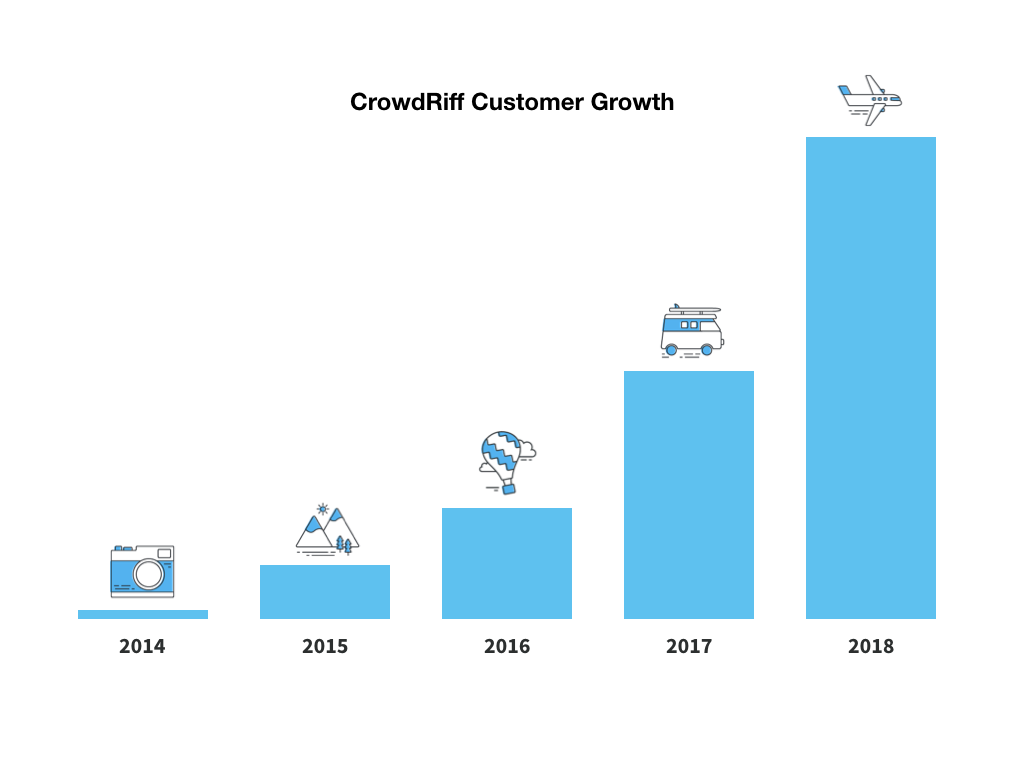 Partnering with Leaders Fund
Thanks to our customers, we were in a fortunate position of running a healthy independent business. While we didn't need to pursue funding at this time, we were approached by a number of investors interested in partnering with us.
One in particular, Leaders Fund, made their mark from the first time we met. Our conversation didn't feel like a pitch; there was no slide deck or formal presentation. Instead, we joined together in brainstorming solutions to the challenges we see travelers face when planning and experiencing their trips, and the adjoining pains that marketers feel when trying to attract and engage these travelers.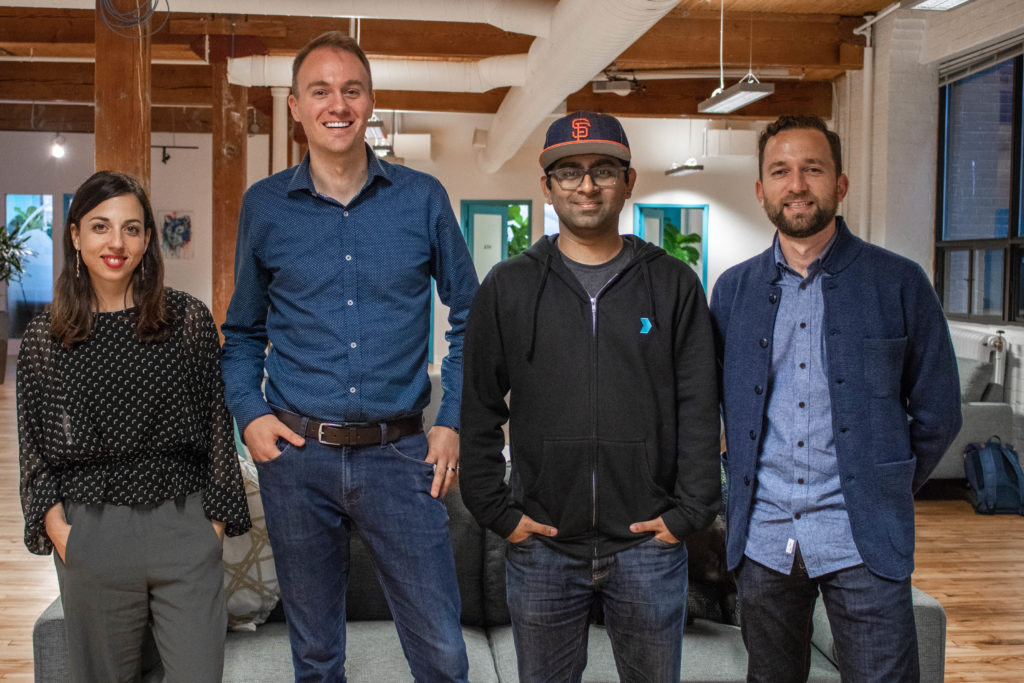 Their experience as entrepreneurs was obvious – not only did they think strategically about our industry, they also demonstrated the tactical know-how that comes from building great businesses from the ground up.
I left our first meeting energized with new ideas, and excited to continue the conversation.
In the weeks leading up to our funding it was clear how engaged the Leaders Fund team was with CrowdRiff, and particularly our team and customers. Both Abhi and I were confident that they would add immense value to our team across every department.
They believe in our mission to focus on travel and tourism and to build a great company that makes a real difference in the lives of our employees, customers and travellers everywhere.
Building For The Long Term: The Next Chapter
When a company raises a Series A there is so much focus on the funding, but I'm most excited about the opportunity that this investment presents. There are 3 key areas of focus for CrowdRiff that I've outlined below:
Accelerating our R&D and innovation
The world is changing. Travelers today are visual decision-makers, influenced by visuals more than any other medium today. At the same time, marketers are faced with an unprecedented challenge to reach and engage them through an ever growing number of channels and content formats.
This funding will accelerate our investment in R&D and product innovation to continue to lead our industry with new capabilities that delight our customers and solve challenges faced by travel brands everywhere.
Expanding in the travel industry
We are fully committed to the travel and tourism industry. It's an industry that is inherently global and diverse. Travellers cross borders every day to experience new cultures and destinations that enrich their lives. We have customers in 24 countries and we're just getting started. This funding will help fuel geographic expansion as well as expansion within adjacent travel verticals. We know many different travel brands and businesses play important roles in creating a frictionless, fun and memorable trip. Our team is committed to powering all these brands in concert to engage and delight travellers.
Investing in our community
We wouldn't be here without the support and strength of the travel and tourism community and we plan to continue to invest more in the community. Investment can come in many forms, from sponsoring and speaking at conferences to producing industry-leading content to unrivalled customer care and support. We will continue to educate and share new ideas, bring customers and partners together and advocate for the important role of tourism in our lives and the global economy.
We're committed to continuing to invest in these areas so all travel and tourism marketers can create and deliver inspiring, effective visual content marketing that drives results for their business and has a meaningful impact in the lives of their travellers and visitors.
Thank you
It's been an incredible journey so far, and I'm grateful to so many people who have helped us reach this milestone. There's a long list of people to thank – our investors, our customers and partners, and our families (thank you for your support!).
Last but not least, thank you to our team. I am extremely proud of each of you. Every day I'm inspired by your curiosity and commitment to the travel industry and your care for our customers and each other. You make CrowdRiff what it is today. We have a strong foundation to build toward the future and we're still just getting started.
Thank you.