Instagram's New @Mention Stories Reposting Offers an Added Element of Real-Time Sharing

Did you hear? So Instagram already allows you to share regular feed posts to your Instagram Story… but now you can now also repost Stories you've been @mentioned in too!
From Instagram's announcement:
"When someone mentions you in their story, you'll be able to share that photo or video into your own Story. So, when you're caught up in a soccer game or focused on a big project and you don't take out your phone, you can still share the moment."
When someone @mentions you in their Story, not only will you get a notification, now you'll see a blue link above it, prompting you to add it to your story.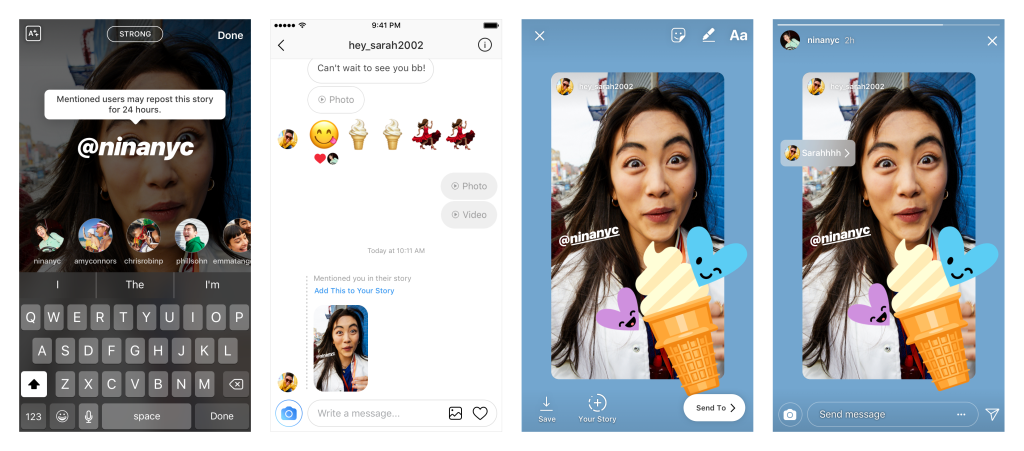 Just like when you share feed posts to your Story, when you share otherStories to your own, you can mark it up and add gifs and stickers.
What does this mean for travel marketers?
You can share current, real-time photos and videos of places and events that you aren't even present at.
There are some things you can plan for, such as coverage of an event or festival. However, there are many exciting things happening all over your destination that you can't always keep track of, or may be spontaneous. For example, someone might capture a rainbow at the edge of the lake and share it to their story — something that you can now choose to reshare on your story too (if they've @mentioned you!).
This new feature allows you to reshare these in-the-moment visual stories to your followers, even if you're not out on the field capturing them yourself.
3 New Ways Travel Marketers Can Repost @mention Stories
1 | Put a "live" spotlight on events happening in the moment
Let's say there's an exciting jazz festival happening today in your destination. But, as happens to all of us, you've got a lot on your plate today, and as much as you'd like to go out share the event with all your followers, you can't spare the time.
With this new feature, staying in the office no longer means you can't share a real-time Instagram Story of an event. You can be typing away your computer, and resharing videos of the smoothest saxophone riffs and rockin' bass solos to your Instagram Story — right as they're happening.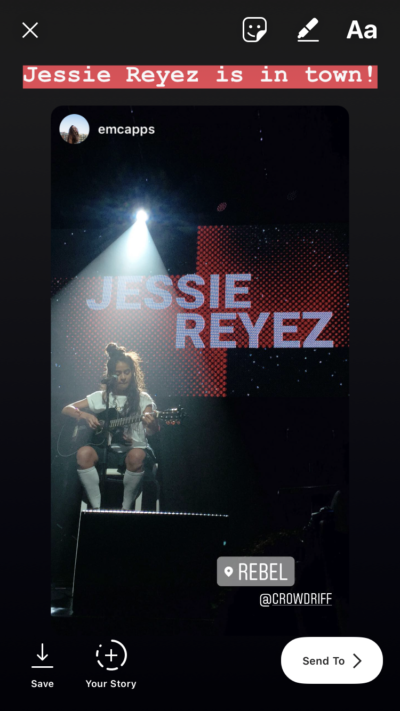 2 | A whole new way of facilitating Instagram takeovers
Gone are the days you relinquish your Instagram password for the sake of a smooth Instagram takeover.
Influencers you work with can now simply create and post content on their account while tagging you. Once the Story is up on their account, one tap and it's shared on your Story as well.
That means on takeover day, you are still in full control over your account and the content you're posting.
What's more, this also means that all the content your influencer partner is creating for you is not just being shared on your account to your followers, but on their account to their followers too!

3 | Boost local tourism partners' accounts and promotions
At any given moment, your local partners are promoting some new offering, and a traveler is trying to find the latest and greatest in your destination.
When you see a local business promoting something on their Instagram Story, now you have an easy way to give their content a little lift.
Now, the next time there's a 24-hour flash sale for tickets to the local aquarium, or a new coffee shop opening its doors, you can help spread the word to your audience simply by resharing their Instagram Story.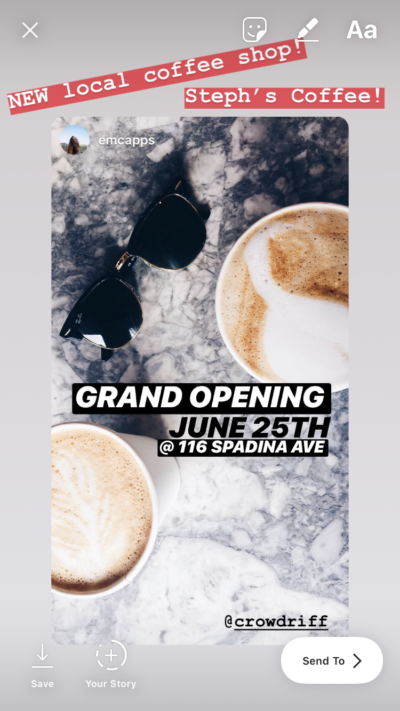 Start inviting people to tag you in their Stories!
Wherever you encourage people to use your hashtag, ask them to tag your username in their content too — whether it's their regular Instagram posts or in their Instagram Stories. And don't be afraid to put a call out on your IG Story too!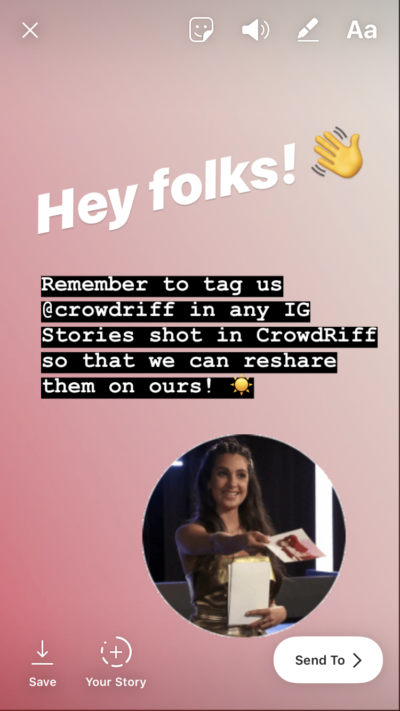 With this new feature, you suddenly have a greater opportunity to showcase the in-the-moment stories of your destination, even when you're not there to capture it all yourself.
Questions or comments? Tweet us @CrowdRiff.