Picture this.
You're a destination marketer, and you're about to kick off a social media campaign around health and wellness. You need a variety of images that each showcase a different solo outdoor activity in your city. For one of them, you're looking for a specific photo that meets these guidelines:
A photo taken by a local
One that shows your most popular hiking trail
Preferably includes a person with their dog
You haven't used it before
That's a pretty specific ask. How do you find a photo that meets these requirements, either directly on social media or in your visual content marketing platform (if you use one)?
Finding the visuals that best showcase your brand whenever you need them
Every day, travel marketers find themselves in situations like the one above. You have a near constant need for fresh visuals, whether they're for your website homepage, a Facebook post, or your blog.
While you might have a large library of diverse and compelling visuals, that library is only as strong as what you can find and put to good use.
You need to be able to find your best content to use it, which means your ability to use the best imagery in your marketing depends on how well you're able to search your tools for what you need.
That's where CrowdRiff's Intelligent Search comes in. And it's now more intuitive than ever.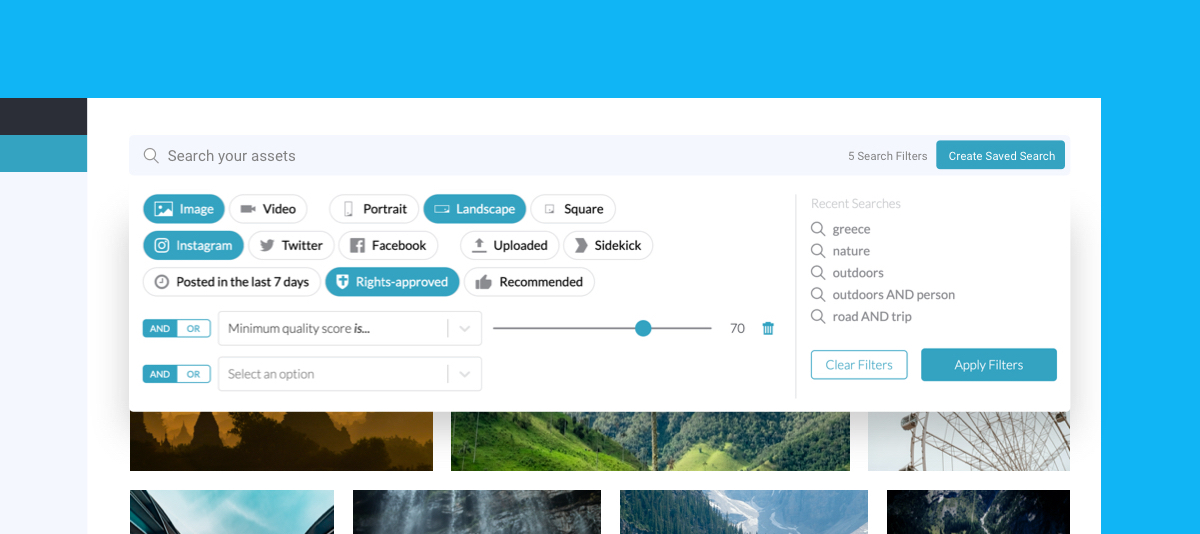 Intelligent Search is as easy as doing a Google Search
You can now more effortlessly search your CrowdRiff library to find the content you need, when you need it.
With a new, easy-to-use and intuitive design, you're able to find more, better, relevant visuals for your marketing.
Quickly and easily discover the impactful visuals in your content library
With CrowdRiff, you can source a ton of great visuals from Instagram, Facebook, and Twitter. You can have so much good content in your library that you might be missing, simply because you may not know how to find it.
That's why we redesigned how search looks—Intelligent Search will make it easier to conduct specific searches, connecting you with relevant visuals in an accessible and understandable way.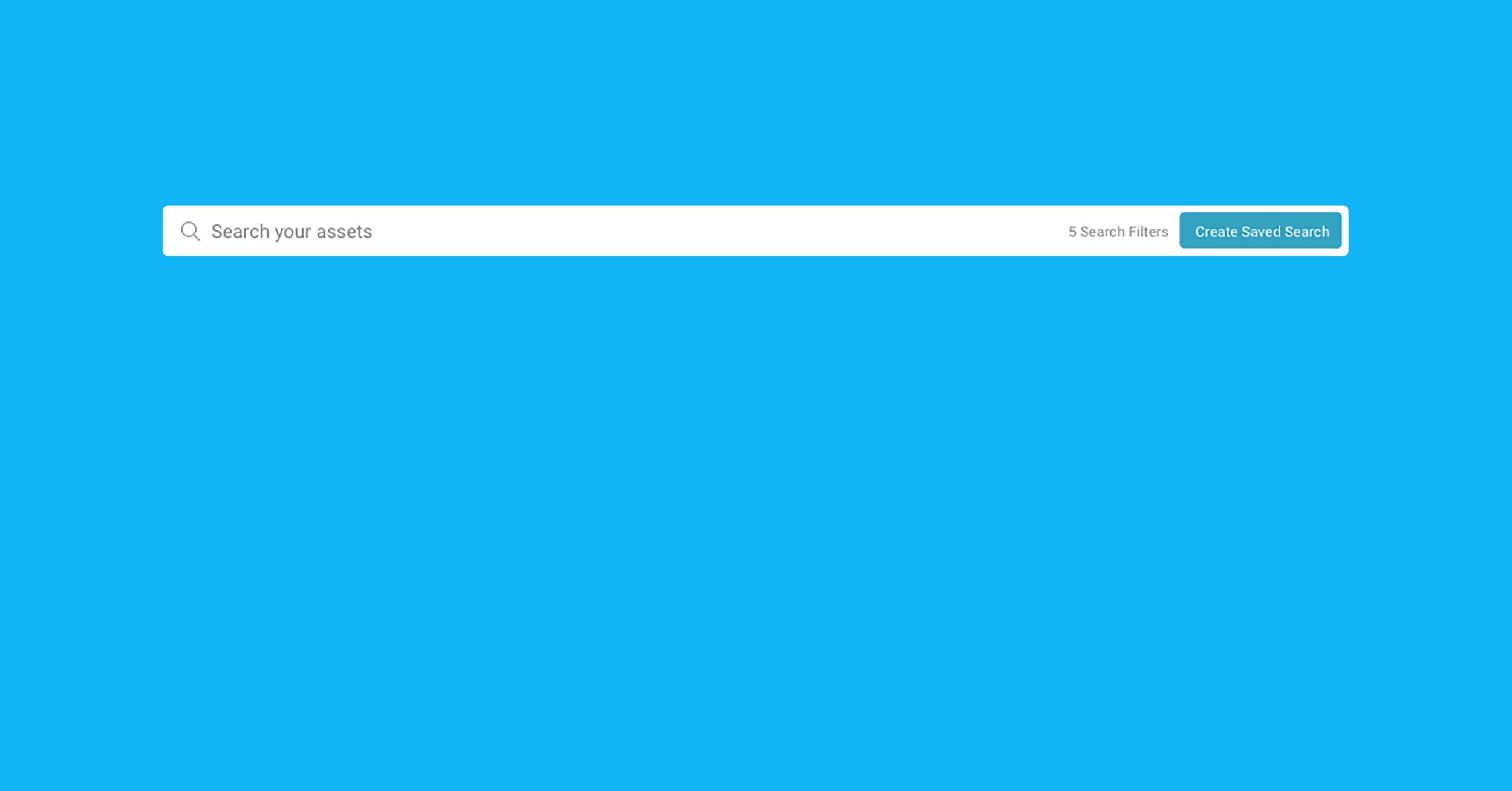 CrowdRiff's new and improved Intelligent Search lets you:
Discover the great content you already have in your library. Your visuals are now more accessible. Rather than having to worry about sourcing more content from even more social networks (which can require more upfront work), or endlessly scroll through social media, CrowdRiff's Intelligent Search helps you find the visuals you need that you likely already have in your library—you just don't know it.
Easily put together a search query. Common searches—like searching by social network, format, and rights-approved imagery—are prominently featured in the new search bar dropdown, so you don't need to figure out how to create them yourself. All you have to do is toggle on a quick filter and you're on your way. It's simple and intuitive, with less room for error.
Quickly find the content that matters to you. Searching your library is faster and easier than ever before. Now, instead of spending time learning complicated search syntax, you can perform a specific and thorough search in just a few clicks. Keywords are easier to add and string together, so you can quickly find the visuals you need, when you need them.
Say goodbye to manual search and limited platforms. If you're searching directly on social media, you have to manually scroll through thousands of posts in a hashtag. Or, many visual marketing platforms are limited by a binary search system that only offers you minimal filters or single keyword searches. In both cases, you can't tailor your search, so it takes longer for you to find content. This isn't an issue with CrowdRiff's Intelligent Search—you have the flexibility to search for whatever visual content you need, and it's now easier than ever.
---
CrowdRiff's improved Intelligent Search design helps connect you with the best visual content in your library, as quickly and easily as possible.
How do you get it? If you're a CrowdRiff customer, you already have it! Otherwise, book a walkthrough and we'd be happy to take you through it.