On January 10th, our very own VP of Marketing, Kash Miah, took to the stage at the latest Skift Megatrends event to chat with SkiftX Editor, Darren Frei, about how short-form video is the hottest trend in 2023.
Check out the video here.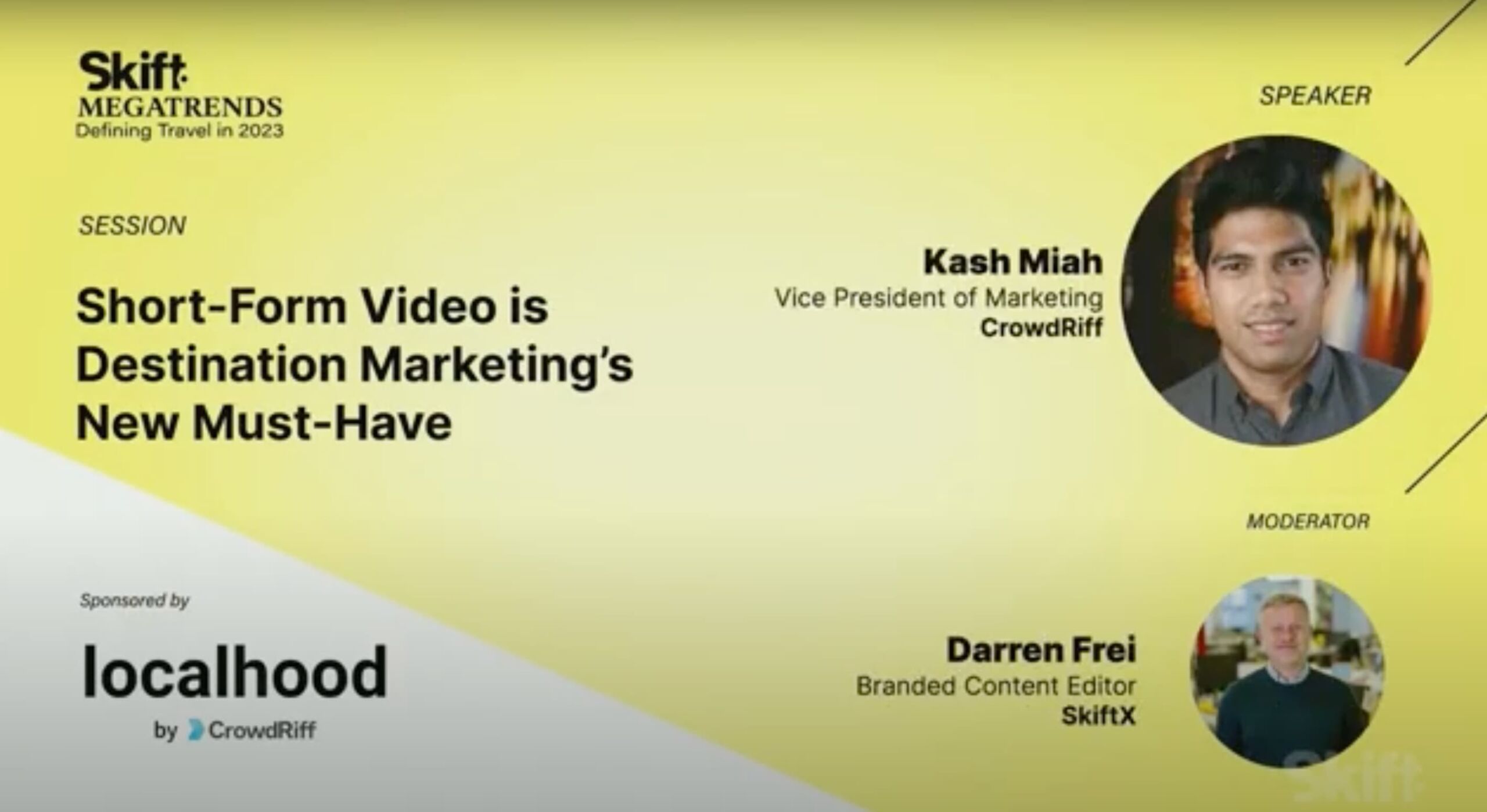 Short-form video has captured the interest of consumers worldwide, and has been especially influential for travelers. DMOs are feeling pressure to keep up with creating short-form, vertical video content to win over a share of that wanderlust and, without enough content to keep travelers engaged, DMOs lose the ability to maintain direct relationships with travelers and risk losing them to third-party travel partners.
Feeding this perpetual need for short-form video content requires a lot of time and creativity. Some destinations are overwhelmed by the prospect of starting, so have shied away, while others have decided to bite the bullet but are posting inconsistently. Only a small few have succeeded in creating great content on a regular basis, but it's come at a cost and has proven to be a major drain on resources.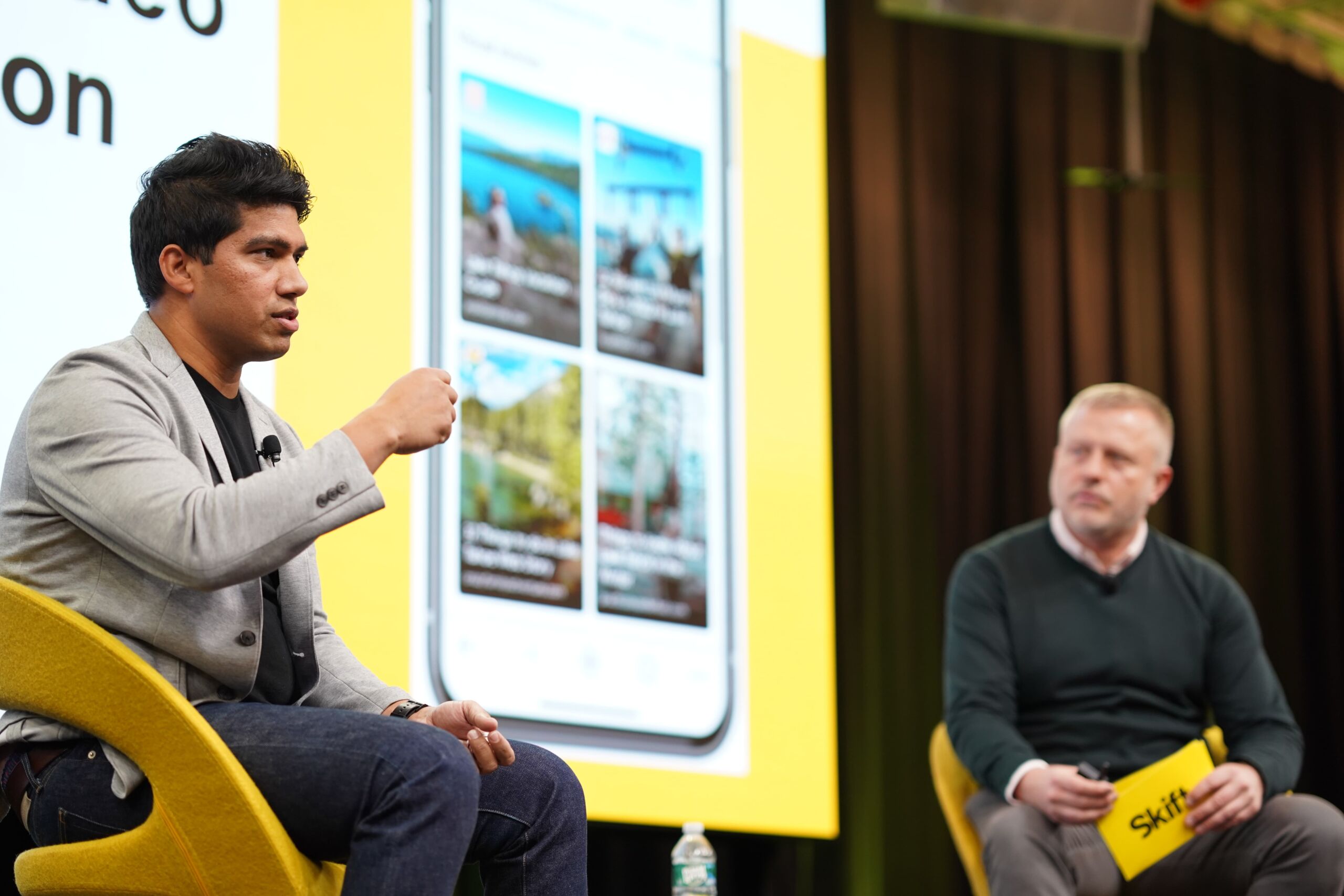 In his session, Kash describes why short-form video content is the perfect medium for DMOs to showcase the very best of what their destination has to offer. Short-form video can convey the personality of a destination better than any stock marketing image or video. By consuming short-form video from others who live in or have traveled to a destination, travelers are much better equipped to imagine what it might be like to visit that destination for themselves.
CrowdRiff saw the opportunity for short-form video in destination marketing but also recognized the challenges involved for DMOs, so created a solution that partners destinations with local creators to create SFV at scale. You can find out more information about our solution, CrowdRiff Studio and CrowdRiff Creators (formerly known as Localhood), here.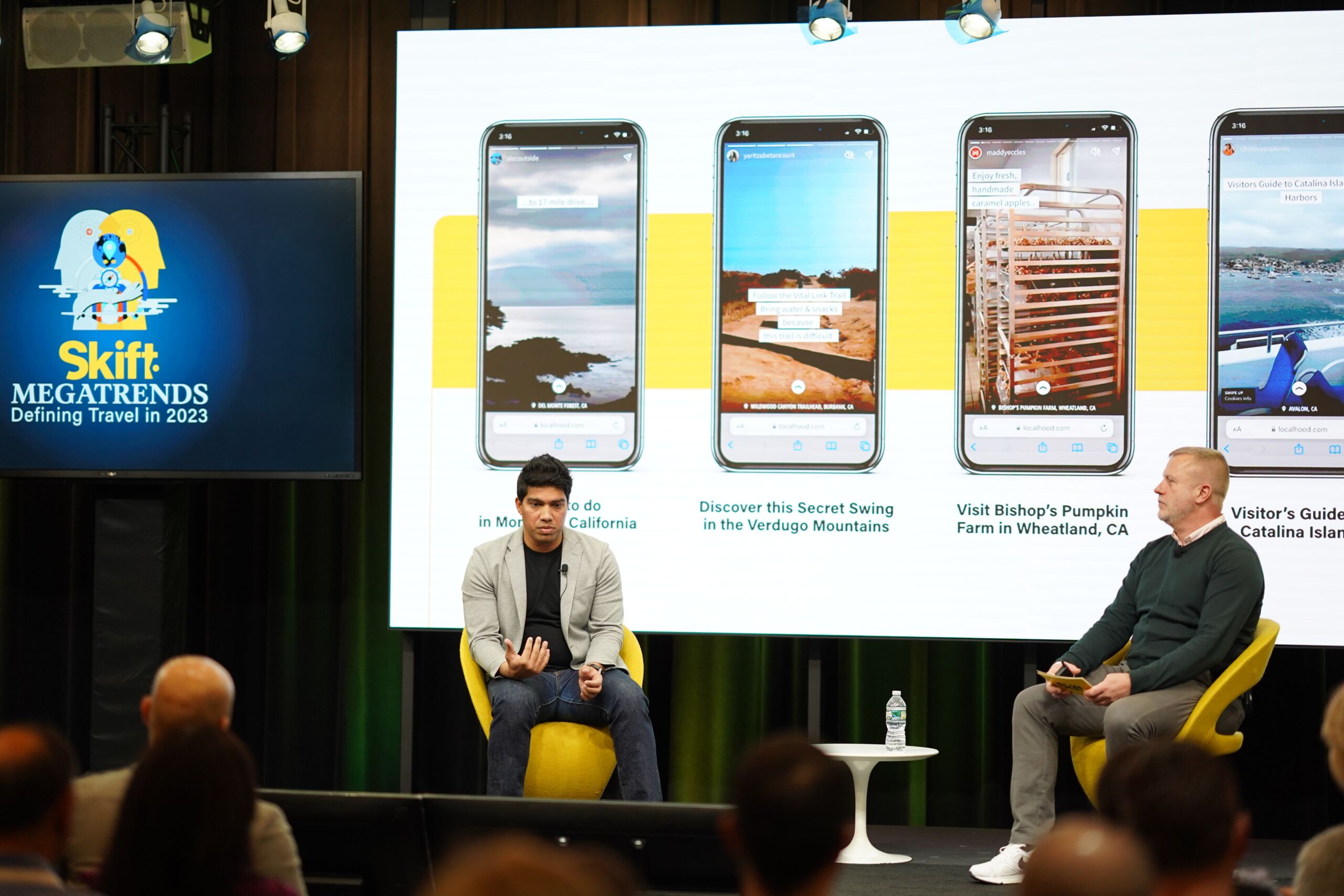 The bottom line
Destinations need to be creating short-form video content. They can either commit sizable resources towards carrying this out in-house, they can lean on solutions like CrowdRiff Creators and Crowdiff Studio, the smarter way to streamline the process of working with content creators and solve your SFV needs.