Travelers are embracing new ways of discovering destinations and planning trips so it's important for DMOs to keep up with their audience's behavior.
Visual storytelling on social media is a particularly effective tool for DMOs to showcase all that their destinations have to offer, and encourage potential travelers to book their next trip.
In Europe and the United Kingdom, many DMO marketing strategies are still oriented toward more traditional marketing. But being responsive and efficient in an online world is essential if European DMOs want to maximize their reach and connect with today's traveler.
Social media has a key role to play in inspiring travel
With limited funding a common challenge for EU and UK DMOs, trying to spread resources across an ever growing number of platforms can be quite the task. Social media platforms are characterized by constantly shifting algorithms and audience behaviors, so maintaining a relevant social media presence can seem like a lesser priority.
Yet the reality is, social media continues to be a predominant source of inspiration for travelers.
Social platforms serve as search engines, and relied upon sources of authentic destination content.
With close to 3 billion people on Facebook, 2.5 billion on Youtube, and more than 1 billion on both Instagram and TikTok, it's almost a guarantee that your audience is on these platforms. Joining the right conversations in the right way can expand your reach significantly.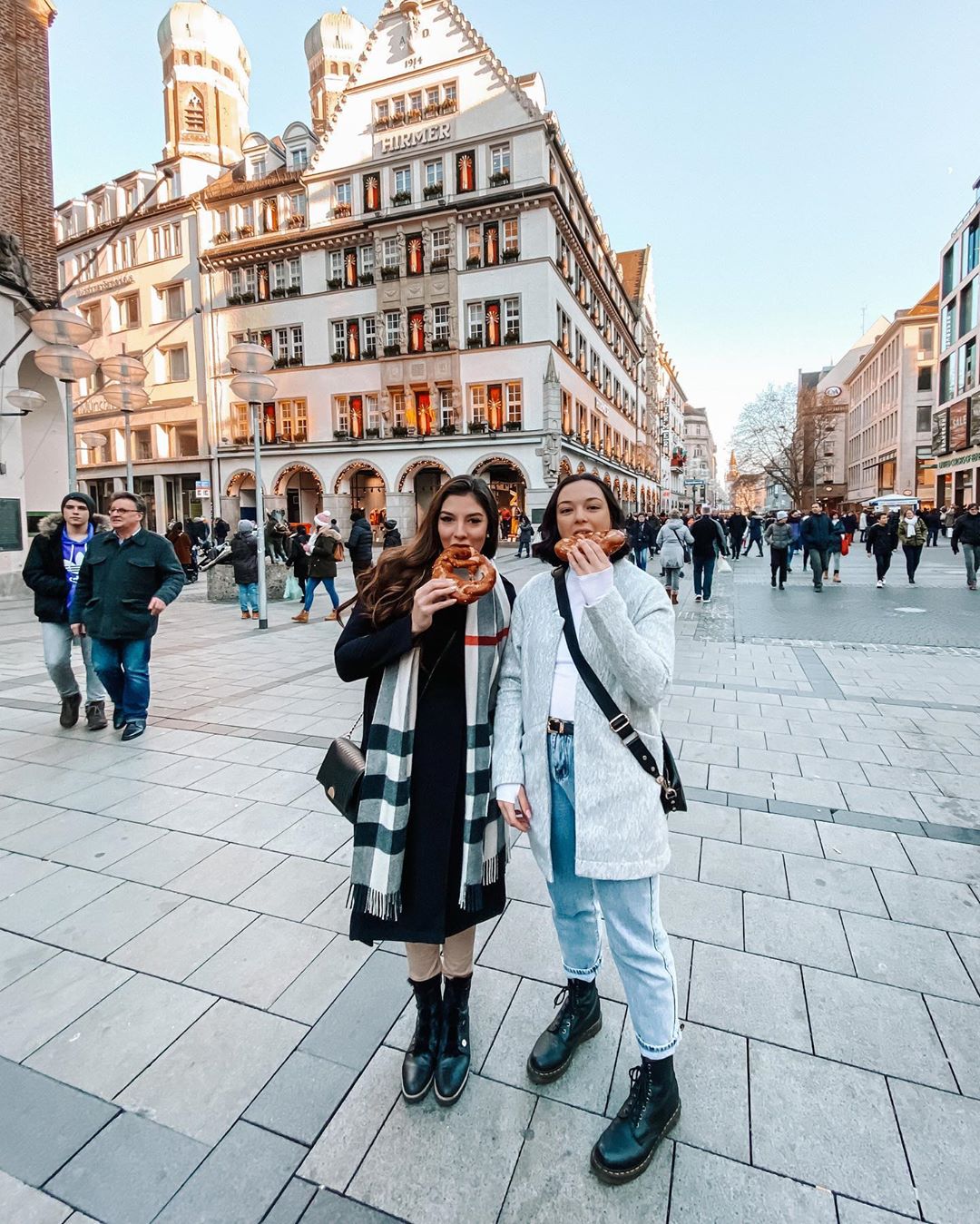 Short-form video is the trend that can't be ignored
According to Hubspot, video offers the highest ROI of any media format. Short-form videos – less than 60 seconds – have emerged as the most popular as a result of short attention spans and the ultra-short video content popularized on TikTok.
For the travel industry, videos work hard. Snackable videos communicate information quickly and a combination of video and audio gives a full picture of a destination. A visitor can share photos of their food, before taking viewers on a walking tour of a neighborhood where street food stalls sizzle and sellers call out greetings.
The move toward less polished, more authentic video paves the way for local experts to speak directly to people dreaming about a trip. Viewers can put themselves in the experts' shoes, experiencing immersive sights from diverse creators.
Short-form video has become a common language across platforms – all of which are trying to get the upper hand with this format. TikTok might be where it all began, but YouTube shorts and Instagram Reels are also becoming strong competitors in the field of travel inspiration.
Youtube has shared that Youtube Shorts get more than 30 billion daily views. And 87% of Gen Z instagram users agree that Reels are "basically the same as TikTok."
"If you're a DMO, you want to meet travelers where they are. So what short-form video allows you to do is take all this information and put it in a format that the traveler already understands"
explained Kash Miah, VP of Marketing at CrowdRiff in a recent conversation with Skift.
One European DMO diving headfirst into short-form video is Visit Berlin. They only joined TikTok in 2022 but their videos have already clocked up hundreds of views. The same videos have been shared to Instagram Reels, with optimisations specific to this separate platform. On Instagram, some of Visit Berlin's Reels have had more than 90,000 views – fantastic reach for an account with 326,000 followers.
The ways people search for information are changing
As mentioned above, travelers are beginning to use social media as a search engine, and Google Search is paying attention to these changing search behaviors. Now, short-form videos from social media platforms such as TikTok, Instagram Reels, and YouTube Shorts can be seen in mobile search results on Google.
These vertical videos cropping up in search results can boost reach, visibility, and discoverability for DMOs.
Google adds an extra layer to the value of video with their own addition to the short-form video trend, Web Stories, and pulls together content with valuable information that might be missing on social media. For example, Web Stories can include links to DMO websites or Google Maps, or the next piece of information high-intent travelers need to move from dreaming to planning.
Currently, the Web Stories carousel on Google Discover is only available in the United States, India, and Brazil, but it's expected that Google will roll the feature out to more countries. In the meantime, Web Stories will still be indexed in search results, adding to SEO efforts. DMOs in Europe can prepare for the expansion of the Web Stories feature ahead of time by creating and publishing Stories now.
Staying on top of this trend is key for DMOs who want to best meet the search needs of today's traveler.
Balancing an ever growing tech stack and number of platforms
On the surface, connecting with travelers in 2023 is straightforward – understand how search behaviors are changing, show up where people are looking for information, and use the popular short-form video format to inform and inspire.
The challenge is that executing on these principles requires a lot of content, which in turn demands time and creativity. Getting started, then building momentum by creating relevant content on a regular basis, is a major obstacle for DMOs. Chances are your resources aren't expanding as quickly as your need for content.
CrowdRiff Creators gives DMOs a way to generate vertical video at scale by handling all of the admin that comes with partnering with in-destination content creators. It's cost and time efficient, and as Switzerland Tourism discovered, creator led content resonates with your audience. It's real, experiential travel inspiration.
The content gathered through CrowdRiff Creators can also be repurposed across platforms, helping your content go further. Vertical videos can be used on social media channels, Google search, and even hosted on a webpage as Stories, like Visit Europe does on their homepage.
To reach the modern traveler with efficient marketing tactics, CrowdRiff Creators is a key tool in your toolbelt.