How Destinations Big and Small Can Gain Traction on Social Media

For any modern travel brand, promoting your hashtag and username is an essential part of building brand awareness and discovering rich and relevant content.
But people need to know them to use them – it's hard to tag your DMO if they can't remember the @handle. So how do you make your hashtag and social handles household names to the travel community?
Start by following these 6 tips.
Promote both your hashtag and your handle

Add your official hashtag to all your social bios

Use your hashtag in every last one of your social posts

Promote your hashtags and handles on your website

Leave your hashtag in comments from photos posted at desired locations

Plug your social properties in print material, ads and signage
Let's dive into this list and look at some real-word examples of destinations doing a great job of promoting their social media.
The #lifeatcrowdriff hashtag being put to good use.
Promote both your hashtag AND your handle
As Instagram continues to evolve, brand awareness is as important as ever. Being tagged or @mentioned in a post gives you access to content that you wouldn't get with hashtags, and starts a direct conversation with social users. You should be pushing your handle as much as your hashtag so users are more likely to use it when sharing their own photos.
Add your official hashtag to all of your social media bios
The more people see your hashtag, the more likely they are to start using it instinctively when they post.
Visit Franklin promotes their hashtag in their social bios, and includes a link to their website where they share visitor photos and videos.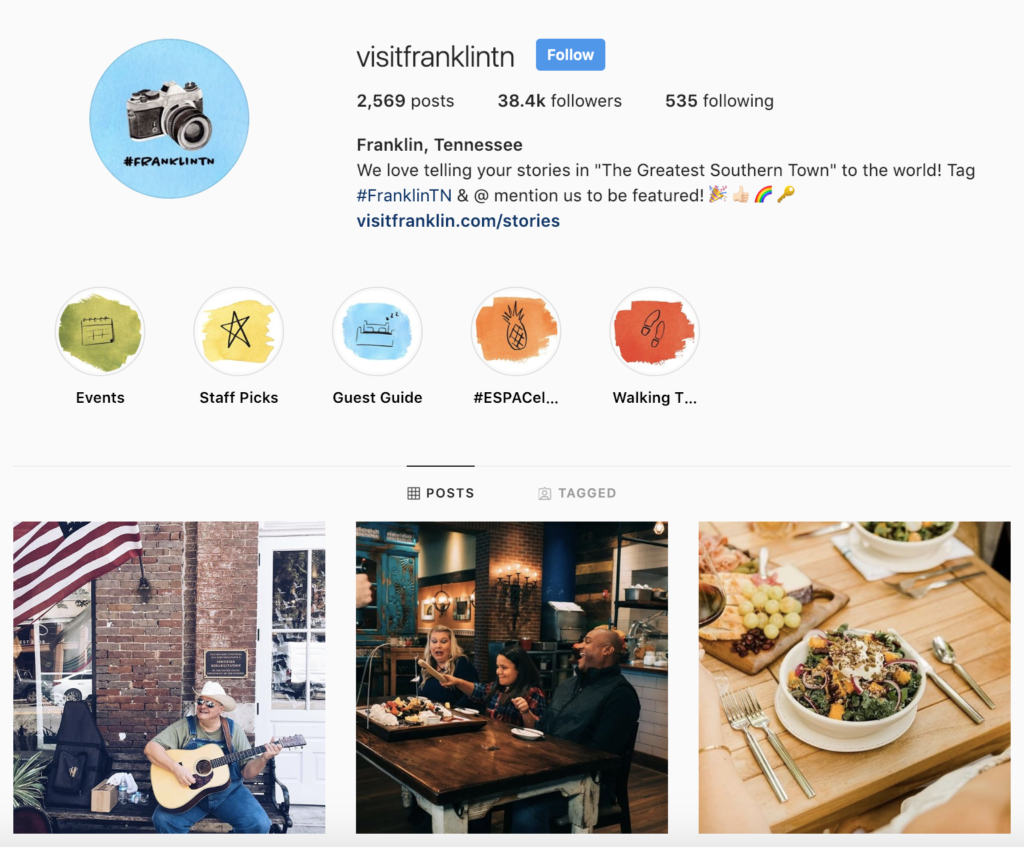 Use your hashtag in every last one of your social posts
Don't let a single post go by without using your official hashtag – repetition is key to brand awareness.
Visit Phoenix includes #MyPhx in all of their Instagram captions, whether they're posting their own photo or reposting a great shot from a visitor.
View this post on Instagram

Do you have a favorite spot to take in a #myphx sunset? • : @lindsayn1007

Promote your hashtags and handles on your website
Consider giving your official handles some prime real estate on your website, so people can't miss them.
Visit Greenville SC plugs their hashtag in a UGC gallery featured on their homepage. Not only does this keep their website looking fresh, but it drives home their hashtag and encourages its use by associating it with great photos posted by social users.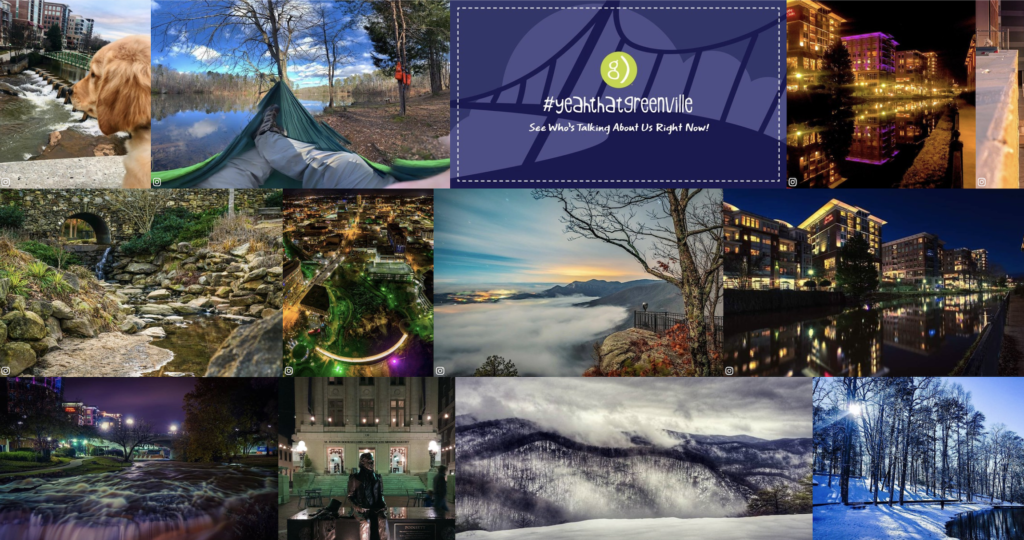 Leave your hashtag in the comments of photos posted at desired locations
Promote your hashtag by leaving it in the comment section of photos taken at popular locations or attractions in your destination. This connects your brand to key spots that may have greater visibility or popularity on social media.
Start by creating a list of top locations in your destination and searching them on Instagram. Then, pick five you like and leave comments that include your hashtag. Not only does this promote your hashtag and handle, but you're also engaging your target audience at the same time.
Put it on your print material, ads and signage
Don't underestimate the power of print. We may be living in an increasingly digital world, but you can still bring your social media presence into the physical world. Include your official hashtag and handles across all your core marketing materials, like your visitors guide, promotional items, ads and signage.
Tupelo CVB has included their official hashtag, #MyTupelo, across all of their marketing touchpoints. They've even included it on the wall of their visitors centre, directly beside their media wall displaying visitor photos.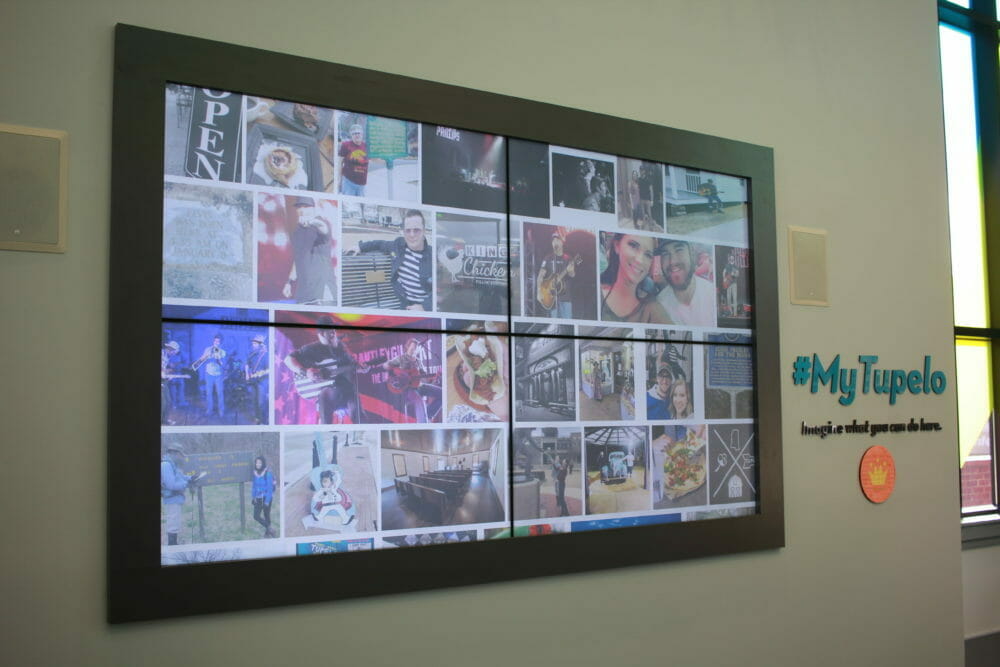 Get going
These tips will help you increase awareness and recognition of your hashtag and handle amongst travelers and locals alike. Just remember – they more they see them, the more likely they are to use them. They'll gain traction on social media, increase your brand awareness, and allow you to discover the best content out there.
Header image courtesy of Joshua Earle and found on Unsplash.
---
Need more inspiration? Check out our Keeping Tourism Websites Relevant in 2019 eBook for some great insights and actionable tips.