Located in Virginia, just outside of the Washington, D.C. metropolitan area, Fairfax county is a region rich in small-town charm and history. Promoting all of the county's bounty is Visit Fairfax, the official destination marketing organization (DMO), which aims to be the ultimate resource for travelers near and far — even with their small but mighty marketing team.
"We tell people how to have fun [here], and how it connects with our local businesses and our attractions in the area. [We've] essentially become this ultimate resource for them, to showcase everything from planning a trip, to what to do, and really connecting travelers to these unforgettable experiences that are so quintessentially Fairfax," says Marissa Strang, Destination Marketing Specialist for Visit Fairfax.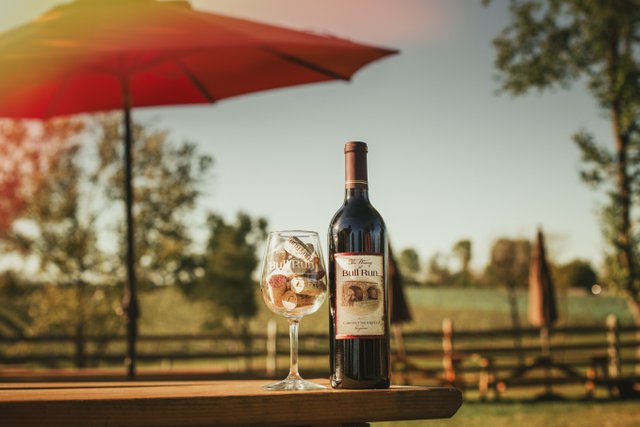 Strang is part of a four-person marketing team that's focused on promoting Fairfax and for her, specifically, that role means using social media and their blog to reach travelers of all ages and demographics. To help her do just that, she enlisted CrowdRiff Studio to help her market Fairfax County with ease. Here's a closer look at all the ways that CrowdRiff Studio is helping Visit Fairfax engage travelers and drive traffic to their website.
Creating Short-Form Content with Legs
CrowdRiff Studio helps DMOs create short-form video content, Google Web Stories, that are searchable and can exist outside of social media platforms. The content produced is evergreen, which is a huge bonus for DMOs that want to continue to reach travelers throughout the year.
"A great example of how CrowdRiff Studio drove more traffic to our website is when we put out a Web Story about the holidays and our local light shows," says Strang. "We put that out in December and it continued to garner thousands of impressions and reach thousands of people even into February, which is so unconventional for seasonal content like that. We're continuing to see traffic and impressions and reach."
Strang also appreciates how information-rich Google Web Stories can be. "It's this great opportunity to be able to swipe up and have this long-form text that kind of expands on what you have to say," she explains. "So you don't have to overload your frames or slides with text, and you can also include links that can be a powerful driver to your website."
Web Story content can also be promoted on multiple channels, giving it that much more staying power. Strang explains how she repurposes the DMO's Web Stories as Instagram Stories and then saves them as highlights on their profile.
"So you're not just having this one touchpoint of Google search or your website Gallery; you're repurposing it to other channels, so you're working smarter, not harder."
Those other channels also include the state-level DMO, the Virginia Tourism Corporation, which often promotes Web Stories from Visit Fairfax, and other county/city-level DMOs on their homepage, helping regional DMOs reach larger audiences. Virginia's state-level DMO, Virginia is for Lovers, has teamed up with CrowdRiff to offer its partners access to CrowdRiff Studio as a shared solution. This enables content sharing between the state and its partners.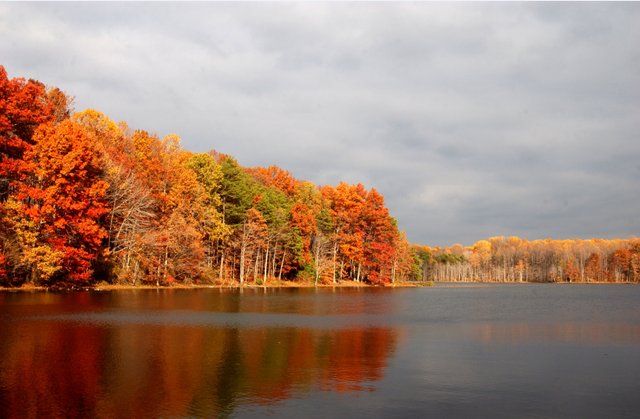 Having Access to User-Generated Content (UGC)
Another benefit of using CrowdRiff Studio is that it compliments the CrowdRiff UGC platform's image rights request feature. CrowdRiff Studio is another way to use the great UGC content you source from the platform.
"We utilize UGC all the time in our Web Stories, and it's created a more organic feel to something that has a high-production value," says Strang. "With iPhone photos that people take, our audience gets to see what they love — it's not just what you as an organization is talking about."

Repurposing Existing Content
Where Visit Fairfax has seen a tremendous amount of success, however, has been in repurposing its existing content, whether gathered from its tourism partners or from its own blog posts, into short-form Web Stories. Using CrowdRiff Studio helps the DMO create engaging, punchy content with ease, saving Strang and her team valuable time and resources.
A recent example Strang points to is a Web Story Visit Fairfax created to promote its many local craft breweries during Virginia Craft Beer Month. The Web Story featured a mix of photo and video content on the breweries, incorporating existing B roll that Visit Fairfax had, as well as content from the breweries themselves. "It's a very dynamic Web Story, and being able to use that to drive people to our main page on our website has been awesome," Strang notes.
Often, Strang takes existing guides, blogs, and resources that Visit Fairfax already has on hand to create Web Stories.
"It feels like a no-brainer, essentially, to use the same content and get extra clicks on it by using CrowdRiff Studio," she says.
Hooking Travelers In
The dynamism of these short-form Web Stories has been a key factor in generating engagement with travelers, too, says Strang.
"It's more important than ever to create this short-form content that stops the scroll, appeals to people, and brings them in, even if just for a moment, to spark that interest and hook them," she says.
The shorter Web Stories work symbiotically with Visit Fairfax's longer form content and can even link audiences to these pieces via CTA links: the short-form Stories hook travelers in and pull them into the longer-form content that they have.
"Web Stories have this punchy, short-form, attention-grabbing feel where you're constantly moving through these different frames and you're constantly being entertained," Strang notes.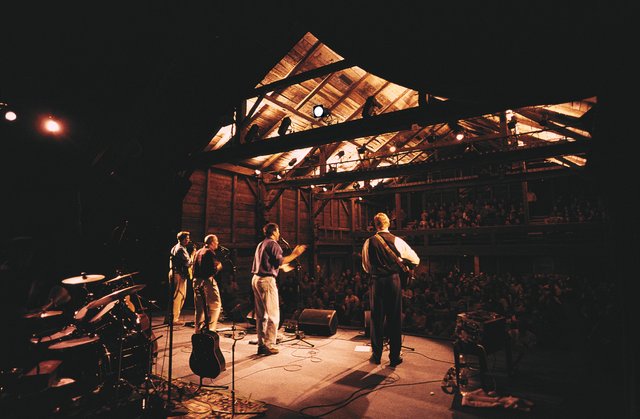 And as the popularity of TikTok, YouTube Shorts, and Instagram Reels continues to take off, that type of content appeal is only going to be even more valuable.
Strang's advice for other DMOs considering using CrowdRiff Studio? "Take your three to five strongest blog articles and content pieces and pull small elements out of them and create a Web Story. The nice thing about that is the work is already done; you've probably already created it. So you're not building from scratch, you're building from something that you've already done and that you already have. All you're doing is changing the format in a way that is honestly very simple, and really effective."