When you think about UGC marketing, it's likely in the context of social media. After all, that's where user-generated content is created and shared (for free) by users.
Most DMOs use visual UGC primarily to engage with customers across social networks or on website galleries.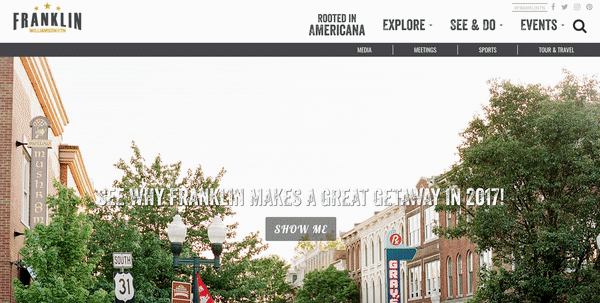 However, UGC marketing is evolving. We're seeing a number of trends emerge as DMOs discover new ways to get the most out of social photos and videos.
So, today, I want to talk about what's next.
What does the future of UGC look like – and how will it shape the way brands leverage visual content?
Let's take a look at six emerging trends in UGC marketing you'll want to pay attention to.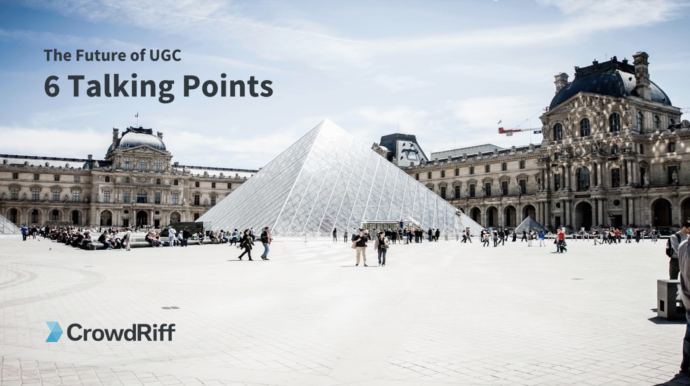 (Or if you'd rather listen to me talk about the future of UGC, watch my webinar on the topic!)
1 | Rise in UGC video
First of all, video is exploding. Consider these stats:

Not only is there more content being created, but there are also more people watching user-generated video.
According to AdAge, there's been a 360% increase in the number of videos showing up in Facebook newsfeeds. Plus, YouTube — which hosts a mix of UGC and brand content — now reaches more 18-49 year-olds than any cable network in the U.S.
Whether they're Snapchatting every step of their journey or broadcasting an amazing view on Facebook Live, travelers are creating more user-generated video than ever before.
2 | UGC is playing a bigger role in visual decision making
At CrowdRiff, we often say that visual UGC is much more than a pretty picture – and this has never been more true. These days, visuals – especially those from friends or peers – directly influence how travelers make decisions.
So how can DMOs take advantage of this?
Visit Phoenix is one DMO that's taking advantage of UGC's influence on decision making. With UGC website galleries embedded on over 90 pages of their site, they use authentic imagery to give multiple snapshots into their destination.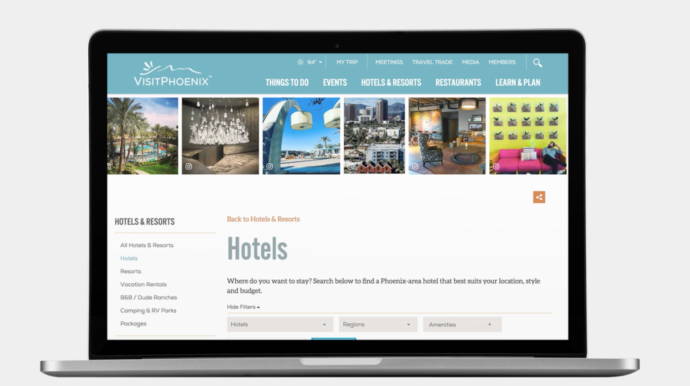 Even better, using CrowdRiff, they overlay clickable custom captions that give visitors the information they want – in this case, the hotel name and a link to its listing page – when they are intrigued by a photo.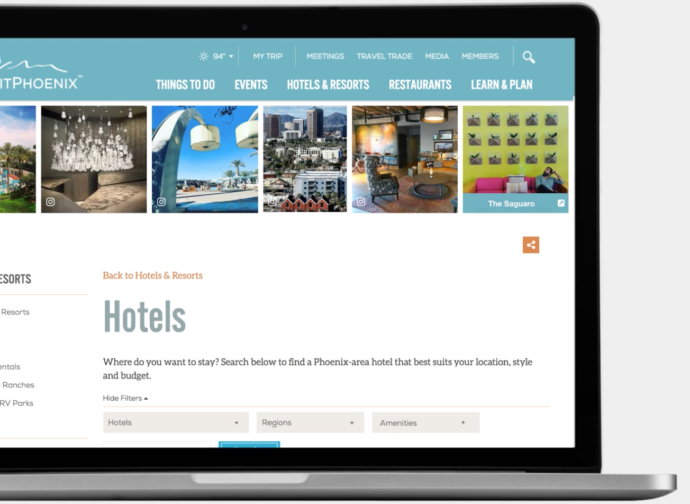 Instead of redirecting visitors to Instagram when they click on a photo, these calls-to-action provide more details and take visitors deeper into the website.
This is a win-win-win scenario: it's helpful for visitors, the DMO gets to keep visitors on their page for longer, and the DMO can easily drive traffic to their tourism partners.
3 | Blurring the lines between UGC, owned & paid media
Brands are trying to emulate the unfiltered authenticity of UGC. As a result, the distinction between UGC, owned, and paid visuals is becoming less and less clear.
For instance, Visit Seattle has invested heavily in video content for their channel called VisitSeattle.tv. They partner with real travelers in video series that put the visitor experience front and center — just like UGC does, but with a much higher production value.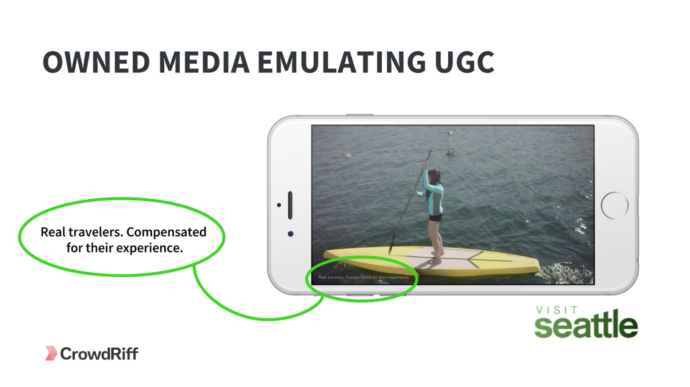 This begs the question, are influencers who partner with brands any different from paid media?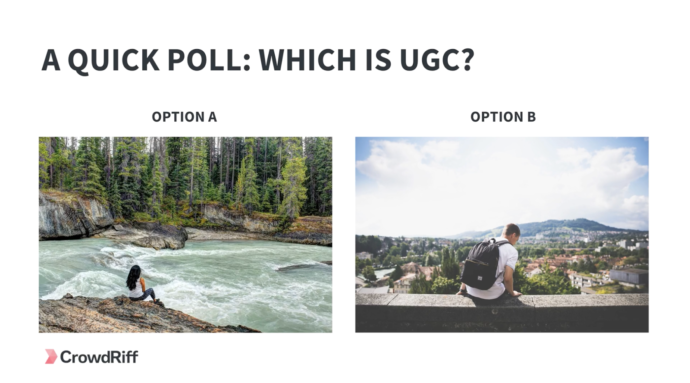 (Psst…the image on the left is UGC and the one on the right is a stock photo. Did you guess right?)
Furthermore, each destination has a bunch of local micro-influencers – those who don't have thousands of followers but are passionate about sharing content around your destination – yet don't think to showcase them in their marketing.
As the lines between paid and authentic content continue to blur, we hope to see more DMOs discover the power of micro-influencers.
Why? Because small-scale influencers still hold plenty of clout for your destination and their content is unfiltered – which is what other travelers love most about it.
4 | Adopting a seamless workflow between all visuals
Modern visual marketing isn't just about finding the perfect user-generated image – it's about finding the perfect photo, regardless of who's behind the lens. This has created a need for more seamless workflows between all visuals – stock, UGC and commissioned.
For instance, Explore St. Louis uses CrowdRiff to collect and curate user-generated content, but their microsite, STL.Live features a mix of different types of content: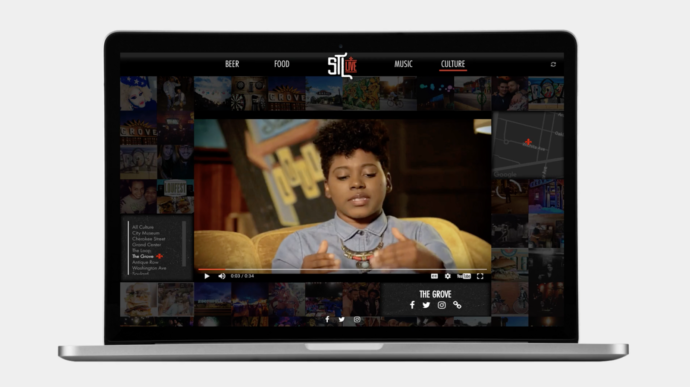 This interactive hub invites visitors to explore different aspects of St. Louis's culture through both social media imagery and commissioned video content.
At CrowdRiff, we support marketers in finding the best possible visual for every instance. It doesn't matter if it's social UGC, professional, or otherwise – you should always be able to easily find the perfect image wherever you manage your visual content.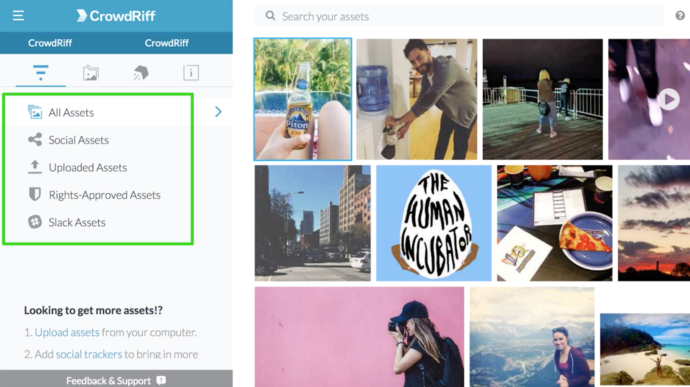 5 | Using UGC beyond social media
Some DMOs are expanding the concept of UGC marketing to go beyond the realm of social media. They're finding more creative places to feature UGC, including ad campaigns.
Visit Colorado takes advantage of CrowdRiff's API to push out real-time user-generated content in their digital takeover ads. So, instead of taking weeks to update their content, Visit Colorado can react accordingly to changes in the weather and local updates. They can switch between featuring different locations and images quickly and responsively.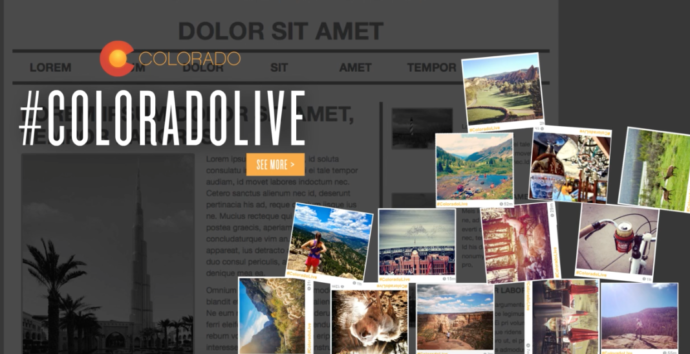 Another fun way to repurpose user-generated content is by creating a visual visitors guide. For example, when we attended a conference in Copenhagen, we made our own visual guide to the city.
The guide featured a variety of user-generated photos, professionally put together.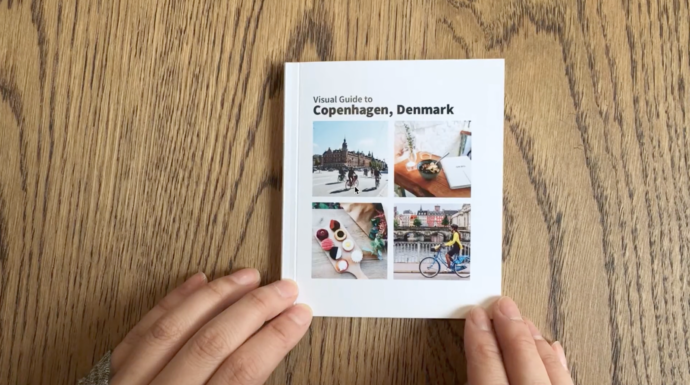 Creating this type of guide is surprisingly easy (thanks to our handy how-to guide). You could create a visual guide using UGC, print it out, and mail it to conference organizers, for example.
6 | Connecting UGC visuals to the broader tech ecosystem
As marketers, all of us use software to makes our jobs easier. In fact, there's been an 87% increase in the amount of software available for marketing teams in recent years.
What does this mean for UGC marketing, in particular?
My prediction is that UGC will continue to blend more seamlessly into the entire marketing mix. Marketers need to connect their UGC visuals to the broader tech ecosystem they rely on every day to do their jobs well.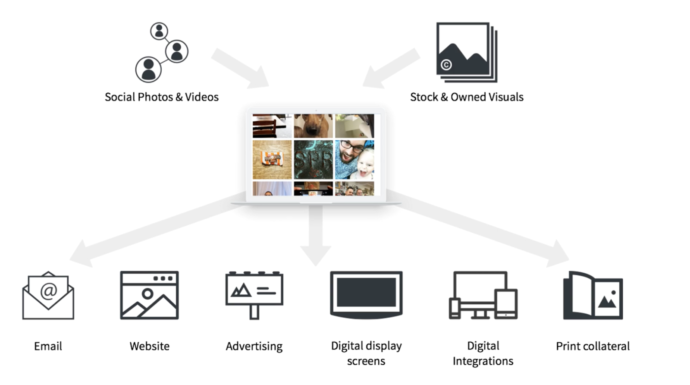 The lesson here? When choosing a visual marketing platform, you need to make sure it doesn't box you in a category (like only UGC), and limit the breadth of your marketing.
The power of UGC keeps growing
While we can't predict exactly what the future of UGC holds, we do know one thing for sure: DMOs will continue to use UGC because it works and it resonates with travelers.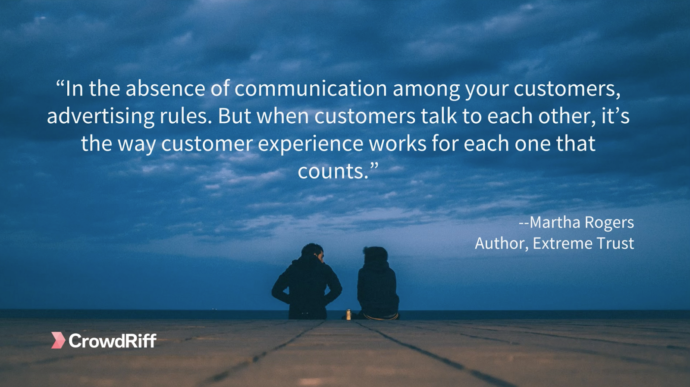 So, encourage your team to keep an eye out for micro-influencers who are passionate about your destination, experiment with video content, and get creative in your UGC marketing.
Find out what works best for your destination – because UGC may be evolving, but it's definitely here to stay.
Interested in seeing what photos and videos exist for your destination and could be used in your marketing? Get in touch with us today!