For a few days every April, Augusta, Georgia is the center of the golf universe when it plays host to one of the sport's biggest events, the Masters Tournament. While it may be a once-a-year event, Augusta maintains a special place in golfers' hearts year-round.
Fans of the game, who typically skew older, will always have a reason to visit the small town near the South Carolina border. However, attracting younger, non-golfing visitors requires a little bit more effort.
The challenge: attracting millennials to Augusta
"The Masters is clearly what Augusta is known for, so we have to work hard to get everything else that's great about Augusta out there to a younger audience who doesn't necessarily want to have an old school golf experience," explained Eleanor Prater, the Digital Marketing Manager for the Augusta Convention and Visitors Bureau. "They want something fresh and new, they're screaming for it, and we had to find a way to get it to them."
Prater says when she began considering how to best engage a millennial audience, she had to first define who they are and what they're looking for. Though many still think of millennials as being in their teens and early twenties, many are actually now reaching their mid-thirties, starting families, and looking for destinations where they can bring their children.
They've grown up in a retail environment that has gradually changed from providers of products and services to providers of experiences, and they've come to value unique, handcrafted goods over those that are mass-produced or inauthentic.
"With millennials and the way we communicate through digital marketing now, it's difficult to keep an attention span—we have to work harder to keep them engaged—and that goes for just about everybody," explains Prater. "We have to communicate strategically to make sure they walk away with the best experience possible."
Overhauling the traditional visitors center
A few years ago, the Augusta Convention and Visitors Bureau sought to provide that experience through a complete overhaul of the traditional, "stuffy" visitors center that, according to Prater, primarily existed to hand out brochures and fridge magnets.
Their new brand experience center, dubbed "Augusta & Co.," provides a range of experiences which are more personal, handcrafted, and authentic.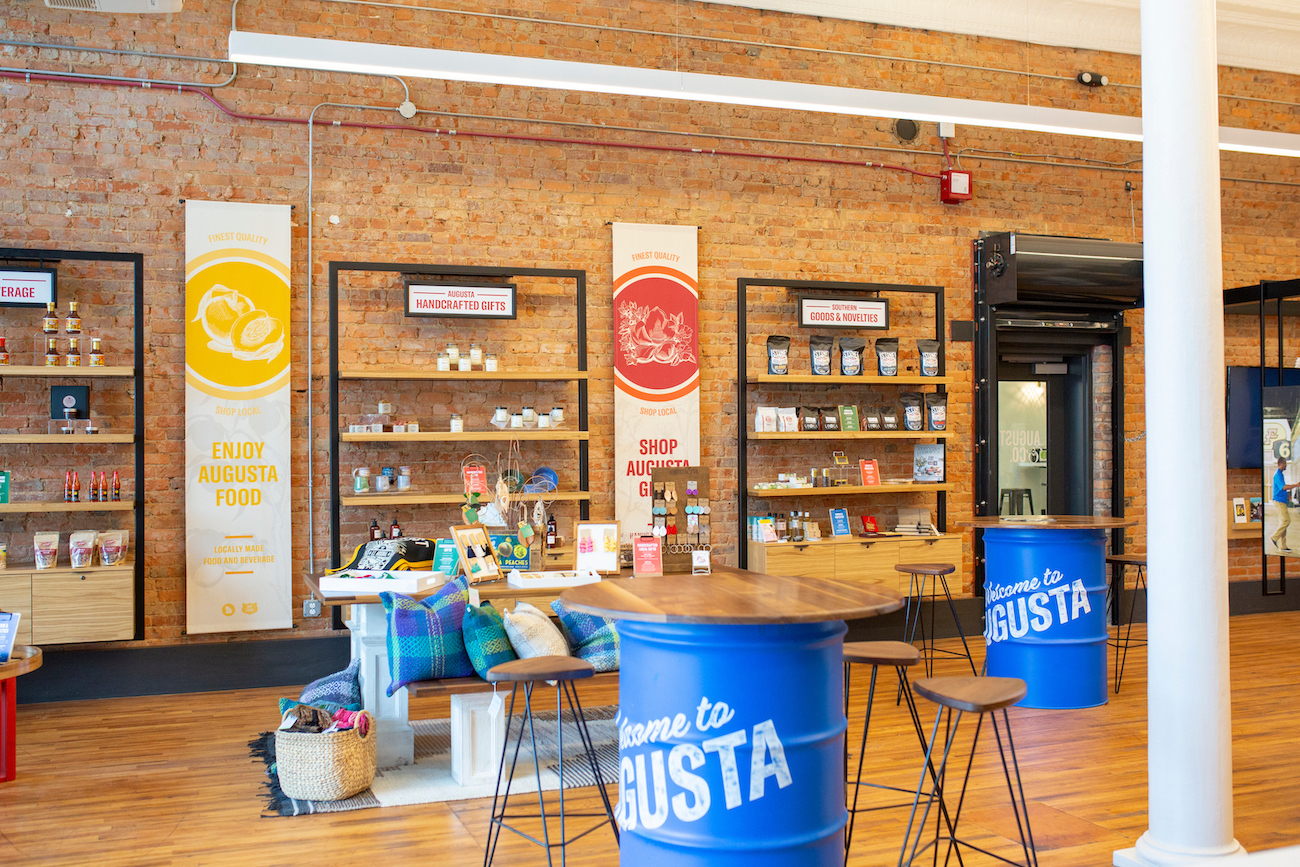 The new space includes a range of locally made food products like barbecue sauce and honey, a gallery that showcases the work of local artists, and monitors featuring vignettes of the town's best food, entertainment, and art attractions.
Curating authentic visitor experiences with CrowdRiff
"We curate collections of our visitors' experiences from their Instagram accounts through CrowdRiff and display them as a gallery on TVs within each vignette," explains Prater. "They get the most interaction, you just wouldn't believe it. It gives a digital presence to a tangible experience."
Prater says it's not uncommon for visitors to take pictures of the user-generated content popping up on the monitors, and then take those pictures to a staff member to ask where they can have that same experience. "It's almost like a living Pinterest board for them; that's the best way I can describe it," she says.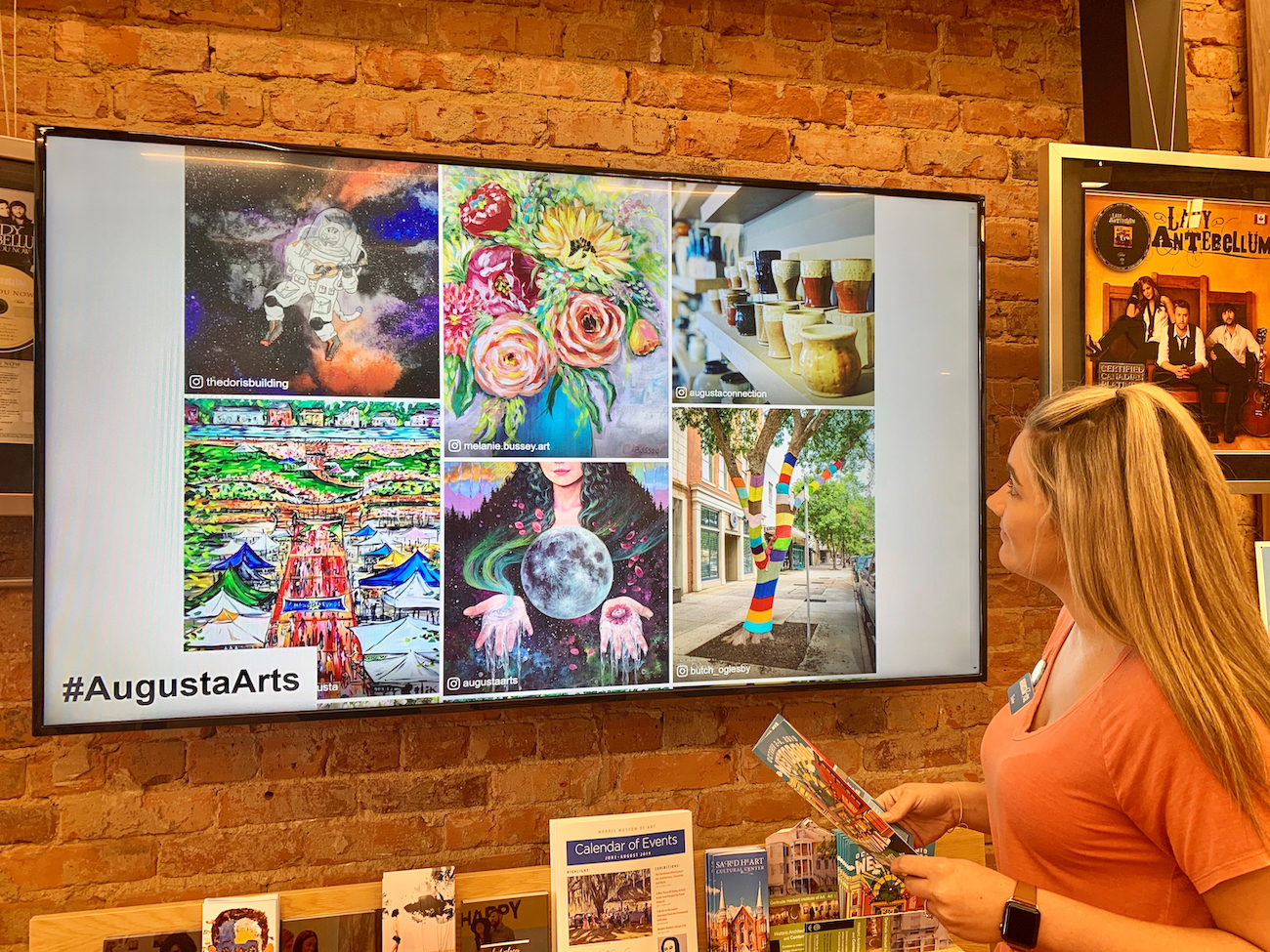 Prater adds that she got the idea to include user-generated content from the results the destination marketing organization has witnessed since incorporating it into their website, newsletters, blogs, and other digital content.
"We find that a lot of engagement from the blogs is a result of the integrated CrowdRiff galleries and not just from the written content; I've had a lot of people tell me that," she says. "They love the visual presence, and they love seeing it through someone else's lens."
The engagement Prater says she's witnessed with user-generated content online is what inspired her to include it in the new experience center, and people have taken notice.
"A happier, healthier visitor"
Though it only opened to the public in May, Augusta & Co. already won the Bill Hardman Sr. Tourism Champion Award at the 2019 Georgia Governor's Tourism Conference for outstanding work in attracting capital investments for tourism projects.
"It's becoming a highlight for the travel industry here in Georgia, and I'm excited to see how it affects the travel industry in other states," says Prater. "It's different and unique, and we're seeing visitors from all over who are participating."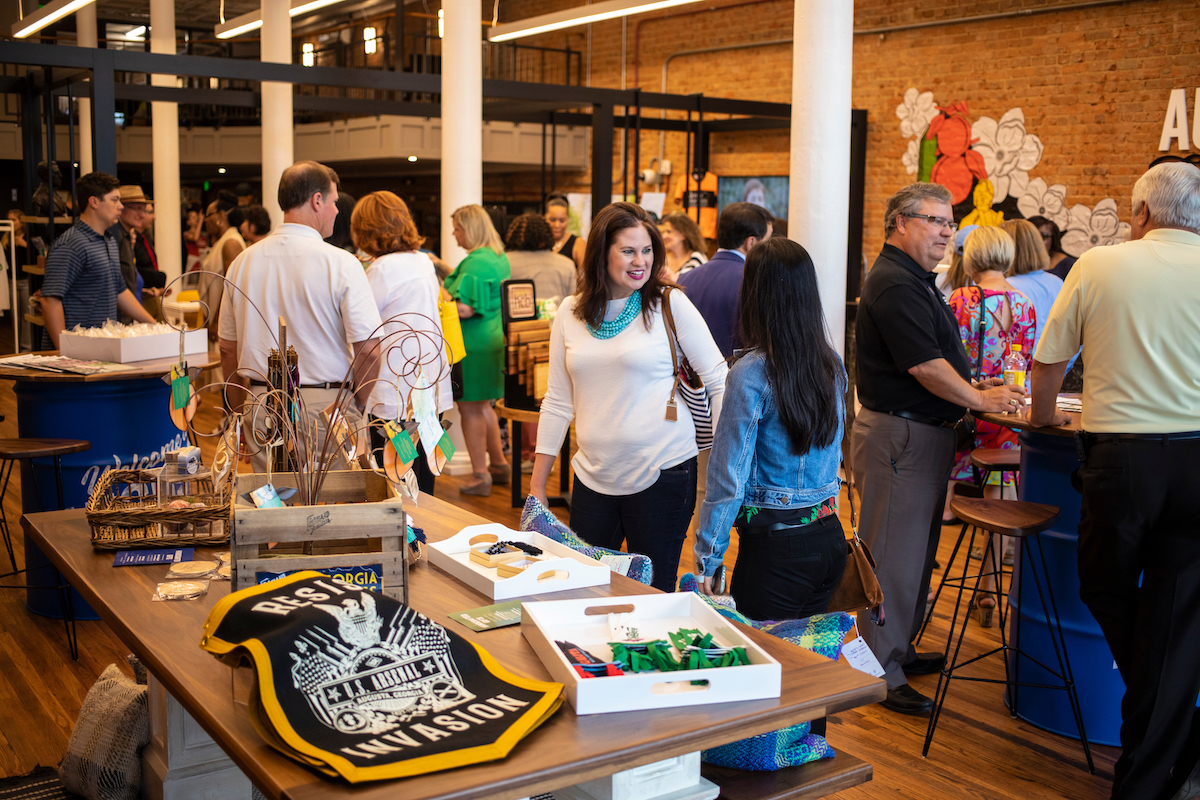 Though it's too early to report foot traffic data, Prater says she's gotten really positive feedback from visitors of all ages, including millennials.
The convention and visitor bureau is now considering how to take the experience even further. One idea is to add an online store where customers can purchase handcrafted, locally made products from anywhere in the world.
"The team here has only been at this for six months, and we're already seeing a happier, healthier visitor," says Prater. "That's the most rewarding part."