Luck doesn't materialize independently. Luck only happens when one identifies and seizes an extraordinary opportunity that they could have just as easily missed.
So even though Brian Twomey, the Head of Marketing Communications for Tourism Ireland, suggests that it was luck that dropped perhaps the most successful destination marketing campaign of the year into his backyard, there's more to be said about the persistence and creative thinking of Twomey and his agency partners.
Over the 15 years Twomey has spent marketing the island—both the U.K.-governed Northern Ireland and the independent Republic of Ireland—the southern end has historically enjoyed more notoriety, recognition and visitors. The north, however, recently identified and acted upon one such lucky break, emerging as its own tourism force in the process.  
That's because one of the most popular TV shows of this generation, Game of Thrones, happens to film in Northern Ireland, as well as Canada, Croatia, Iceland, Malta, Morocco, Spain and the United States. Of all those countries, however, only one took advantage of that opportunity, when recently Tourism Ireland put out a campaign that wowed Game of Thrones fans all over the world and received several accolades: Doors of Thrones.
The story behind the legendary Doors of Thrones begins, however, with taking advantage of a few of "lucky" circumstances years ago.
The Starting Point: Creating a Partnership with HBO
"About four years ago our advertising agency said there's an opportunity here, let's at least open the conversation and see what we can do," said Twomey.
Their creative agency, Publicis, and their media agency, Carat, put together some initial content to pitch, ensuring that the production quality matched that of the show; but getting that content into the right hands proved challenging.
"It took about six months of discussion to identify the gatekeepers and get a buy-in into our vision," he said.
"A big organization like that, you've got a team that looks after global marketing, you've got a team that looks after the legal aspects, you've got a team that looks after the show, you've got multiple stakeholders within HBO that have to be totally onboard with what's being proposed."
Eventually, from using, in his words, "Irish charm and persistence," to build credibility and trust amongst stakeholders based around the world, in 2014 Tourism Ireland became the only destination in the world to create marketing content in collaboration with HBO's Game of Thrones.
Each campaign that results from the partnership is still subject to a rigorous evaluation and approval process, says Twomey, but now there's a direct link to the show's most important stakeholders. "It goes right to the two main writers of the show," he said. "They take a significant amount of executive time to approve our ambitious campaigns."
Spinning an Accident into a Marketing Breakthrough
A couple of years into that partnership an equally significant opportunity once again crash-landed in Twomey's backyard, though at first glance it may have appeared more like a tragedy.
In late 2015 and early 2016 Storm Gertrude ripped through the United Kingdom, leaving many without power and partially damaging one of Northern Ireland's most popular Game of Thrones attractions. When the storm finally passed they discovered that the surreal tree tunnel featured in the show's season two premiere was short a few branches.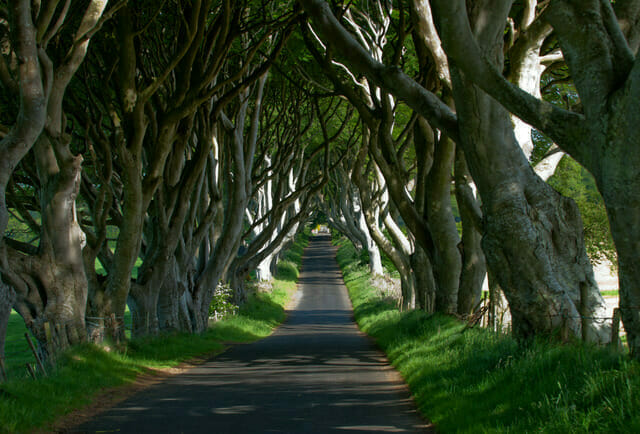 Known as the Dark Hedges, the trail was planted in Northern Ireland more than 200 years prior, and had since become a key destination for Game of Thrones tourists.
"Although I think it was in the show for two or three seconds, it's quite an evocative visual," says Twomey. "A show like Game of Thrones, which uses a lot of CGI, there aren't a huge amount of locations that are exactly as they were in the show, and the Dark Hedges is one of them."
Knowing that the two fallen trees would have extraordinary value to fans, Twomey and his team considered how they could best convert the lumber into a lasting public attraction. "It was purely serendipity that the trees were knocked down in the storm," he says. "We didn't even know what we were creating at the start."
Ultimately Twomey's team, their agency partners and the gatekeepers at HBO decided to employ highly skilled artists and woodworkers to turn the lumber into a series of 10 doors.
The Result: Tourism Ireland's Doors of Thrones
Why doors? one might ask.
"Why not doors?" says Twomey. "I think we sort of said 'let's create something you can mount' and someone said, 'Why not create a door?'"
The 10 doors, built from the fallen trees of the Dark Hedges, each represent one of the 10 episodes from season six, and can be found in 10 different locations scattered across the country.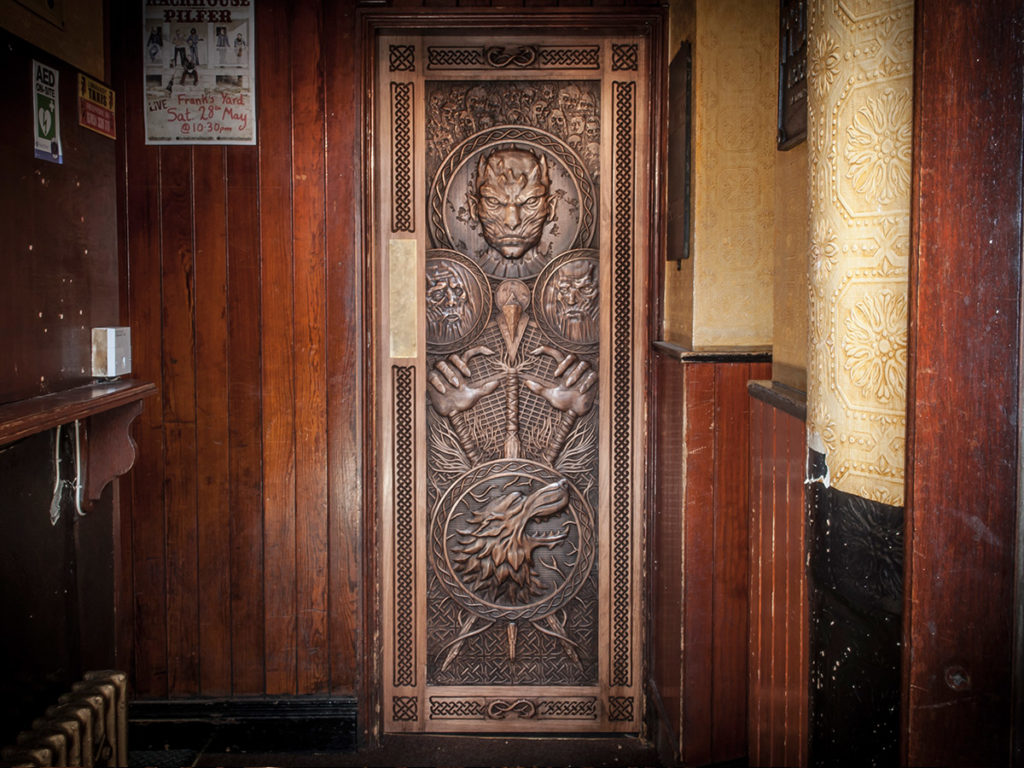 "Because of our relationship with HBO we get inside information to the plotlines, which enabled us, as the show was aired, to reveal a door that had imbedded all of this real time information for that show for fans to decode."
Each door was unveiled through social media videos that were viewed a combined 17.5 million times, engaged with 250,000 times, achieving a combined total reach of 126 million.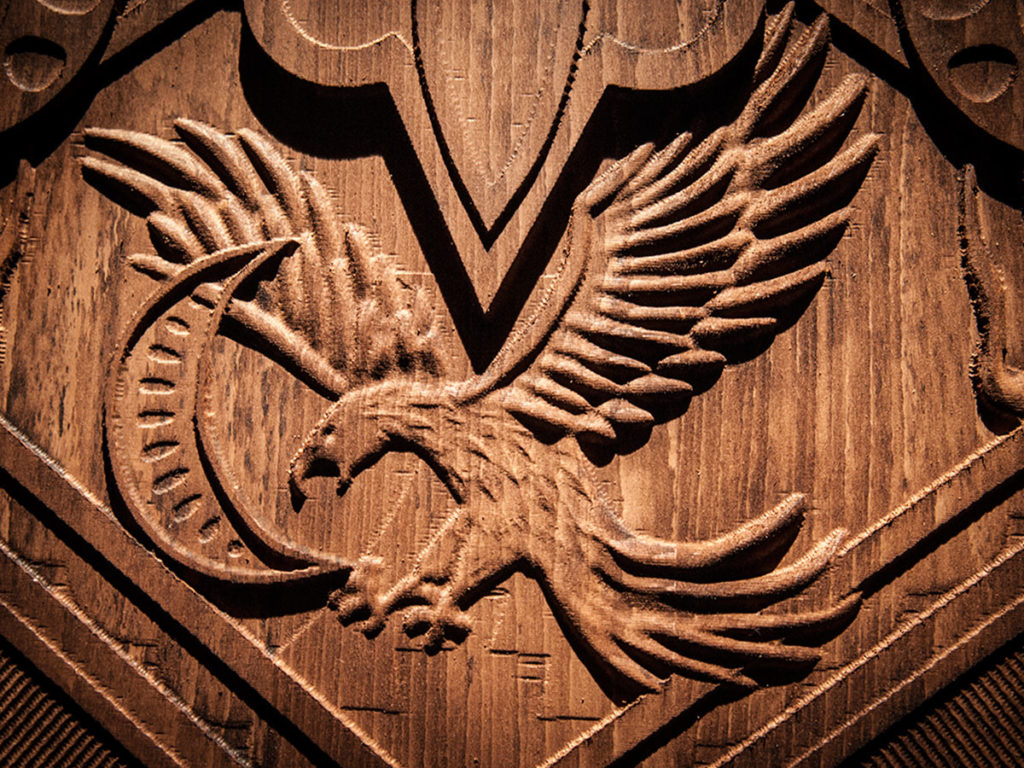 In 2016 the campaign generated £17 million in earned media (approximately $22 million USD), resulting in a record setting year for tourism that saw an 8% bump from 2015.
While each of the unique doors is tied to an individual episode that has long-since aired they continue to draw throngs of tourists to this day, who are encouraged to collect a stamp at all ten in their Game of Thrones tour of Northern Ireland passports. Twomey says that this strategy was intentional, drawing inspiration from New Zealand's Hobbit Trail, which continues to draw tourists 14 years after the final Lord of the Rings film left theatres.
"It's another layer, it's something tangible, and even after the show leaves you can still visit the doors. They're one-offs, the craftsmanship has a real wow factor, and the story is so original, which is why this campaign keeps winning awards."
The international award count for the "Doors of Thrones" campaign recently surpassed 35 when it earned bronze, silver and gold Cannes Lions.
Though he's sworn to secrecy Twomey can barely contain his excitement when trying to not talk about the campaign that will launch in mid-July in conjunction with the premiere of season seven. Whatever the result, he will likely credit luck or serendipity for its success, but those who have seen his "Irish charm and persistence" in action will know there's more to it than that.
Images of Doors and Hedges courtesy of Tourism Ireland.
---
Recommended Reading