In these challenging and uncertain times, many travel marketers are asking the question, where do we go from here?
Across the industry, many marketers are looking for ways to support their community and keep their brand visible during this difficult time.
One of the best things about working at CrowdRiff is the front row seat we get to the inspiring initiatives travel marketers are running right now. Each week we've been rounding up the ways DMOs, museums, and attractions are responding, as well as highlighting them in our Travel & Tourism Community Hub (as a side note, we're always looking for new examples, so enter your own submission too!)
The power of user-generated content
As we've combed through examples, one of the things we've frequently seen is the use of user-generated content.
Many brands are turning to authentic visuals and using them on their social channels, blogs, and website. Many are also using UGC as a way to engage with their audience—both locals and future travelers alike.
We've seen a lot of unique and creative ideas, so for this post, we thought it would be helpful to do a roundup of some of the ways brands are using UGC right now.
10 ways travel brands are using UGC
Louisiana Northshore shares visuals from local restaurants
Throughout the pandemic, local businesses have been amongst the hardest hit. We've seen a ton of examples of DMOs doing what they can to support their partners through this time, including Louisiana Northshore.
They're acting as a trusted source of information during the crisis, providing up-to-date information on local restaurants offering takeaway and delivery services with a dedicated page on their website. When you visit the page, you're greeted with a gallery full of photos from social media from every open restaurant in the area. The photos are a great way to inspire their community to order.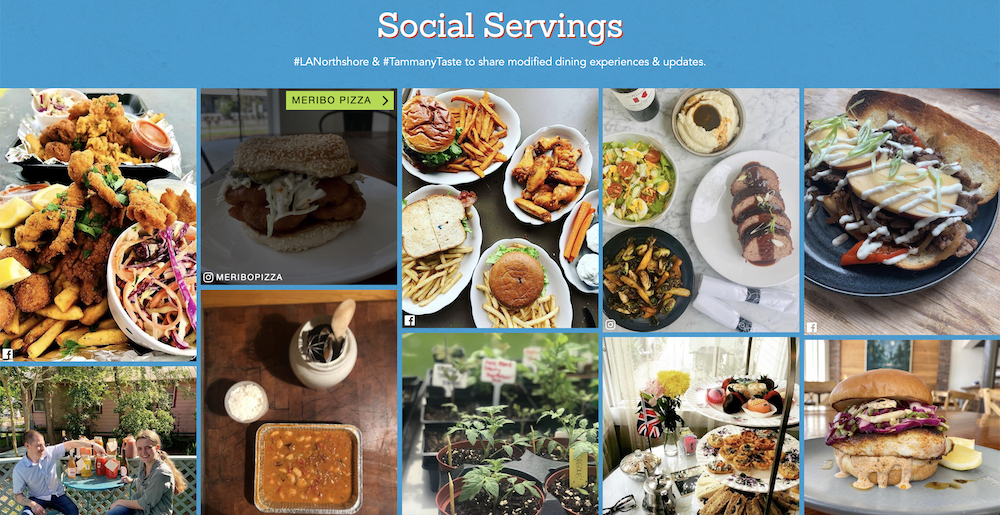 The UGC gallery on Louisiana Northshore's Business Operation Updates page.
They're also asking people to share operational updates using the hashtags #TammanyTaste & #LANorthshore.
Visit Indiana's digital puzzles feature UGC
This is a really creative idea from the team at Visit Indiana. While people are staying home, the DMO is encouraging them to complete their digital jigsaw puzzles to pass the time.
They've created 10 puzzles, and each feature an image of Indiana's beautiful landscapes, many of which are UGC taken by locals and travelers!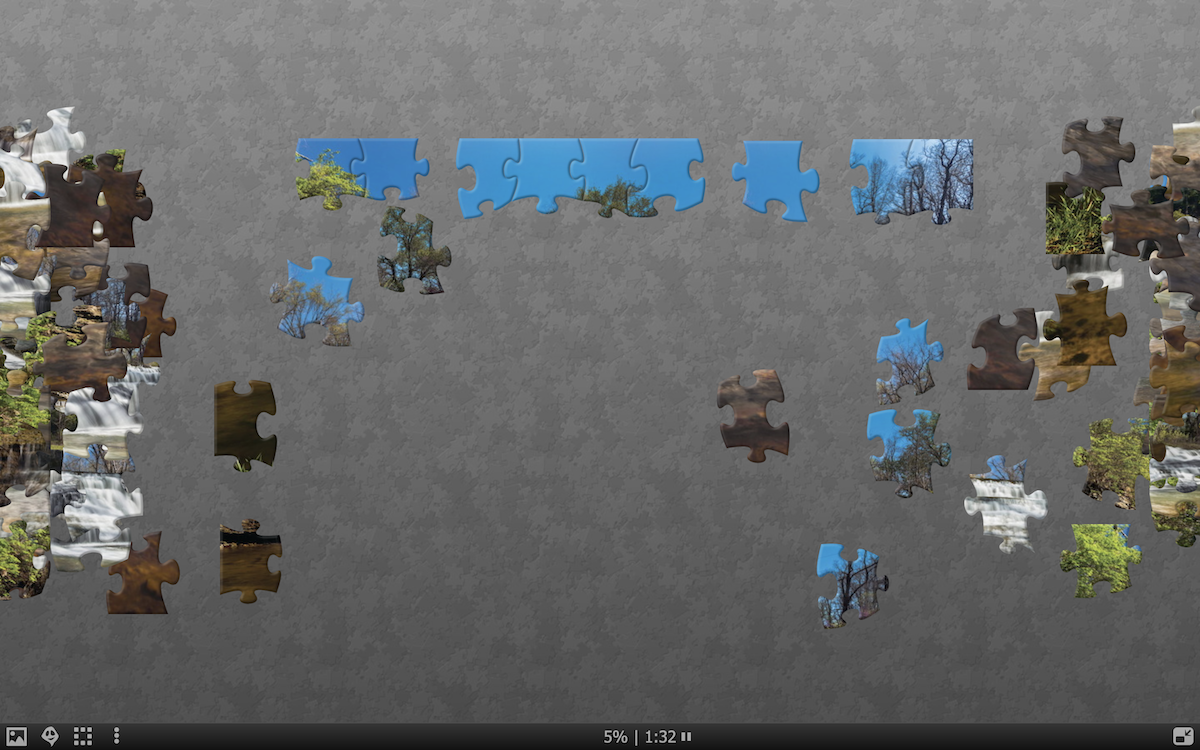 Image from VisitIndiana.com. Puzzle photo by @visitrichmondin.
South Eastern Ontario added UGC to their newsletter
To make the most of your newsletter at this time, consider adding high-quality UGC, as South Eastern Ontario did.
In their Dream Now, Visit Later email, they featured user-generated content that corresponded to their recent blog posts, like "10 Things To Do In April In Prince Edward County (From Home)".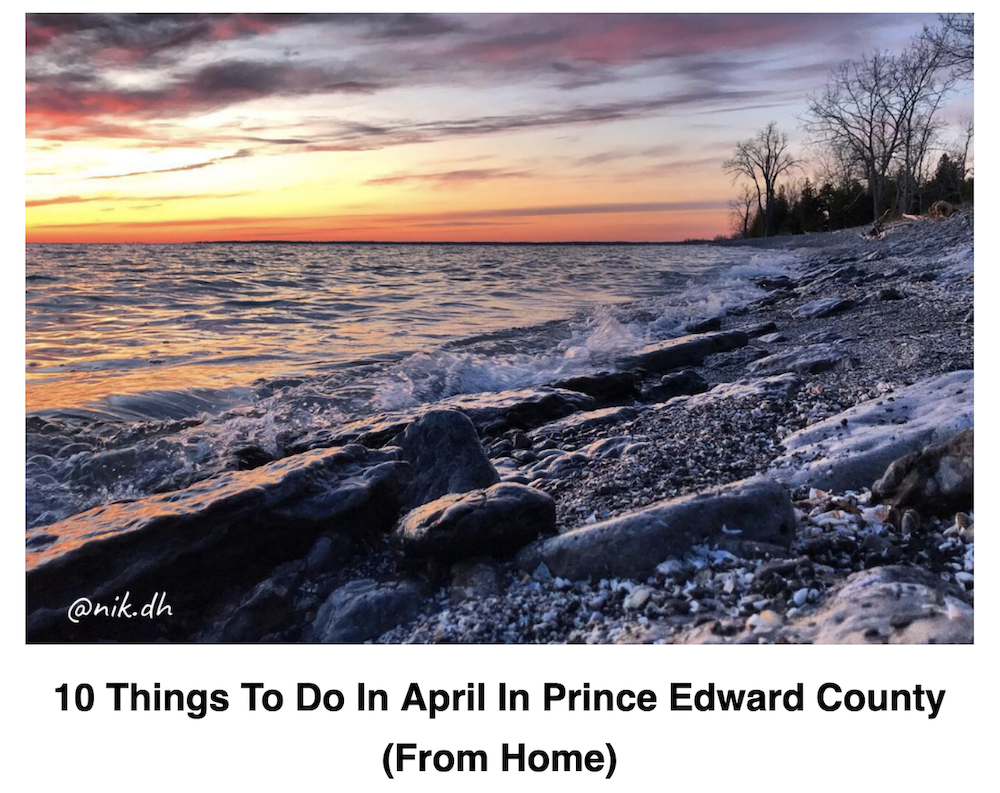 Travel Iowa shows support for their community with #IowansUnite
Travel Iowa is encouraging people to use the hashtag #IowansUnite to share some of the inspiring acts of kindness they're seeing in their communities, like helping a neighbour with a grocery run, sewing masks for healthcare workers, or supporting local restaurants with takeout orders.
They've also created a gallery on their website that features the images that have been shared, and they update it regularly.
Explore Georgia used UGC to create virtual Zoom backgrounds
More people than ever are using tools like Zoom to work remotely. The virtual backgrounds you can add to your video are becoming increasingly popular, so Georgia's DMO took the opportunity to create their own.
They got the rights to UGC and turned those photos into custom virtual backgrounds that are available to download from their Media Room.
They're also encouraging people to share screenshots of themselves using them with the hashtag #ExploreGeorgiaFromHome.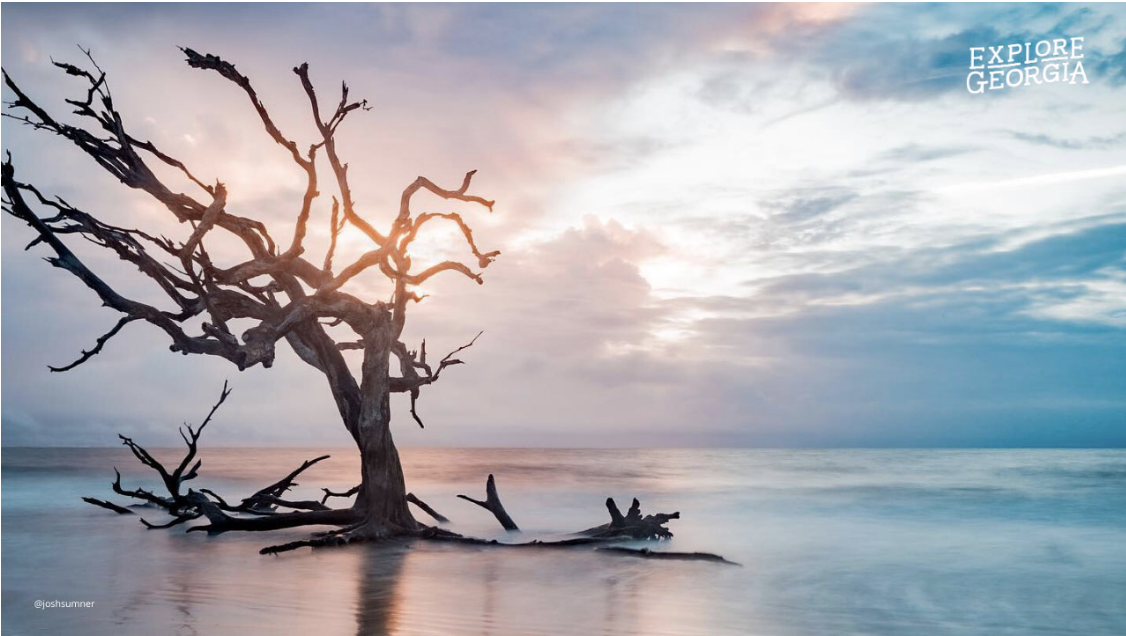 One of Explore Georgia's Zoom backgrounds. Photo by @joshsumner.
Stevens Point is spreading some positivity with their "Dogs of Instagram" page
The team at Stevens Point is doing some really great things with UGC right now. One fun example is their "Dogs of Instagram" page.
There are a ton of Instagram dog accounts in the area. To spread some positivity and joy, they decided to track each of the accounts in CrowdRiff and then create a page on their website to highlight them all. They're showcasing their favourite accounts and have a gallery full of UGC for each pup.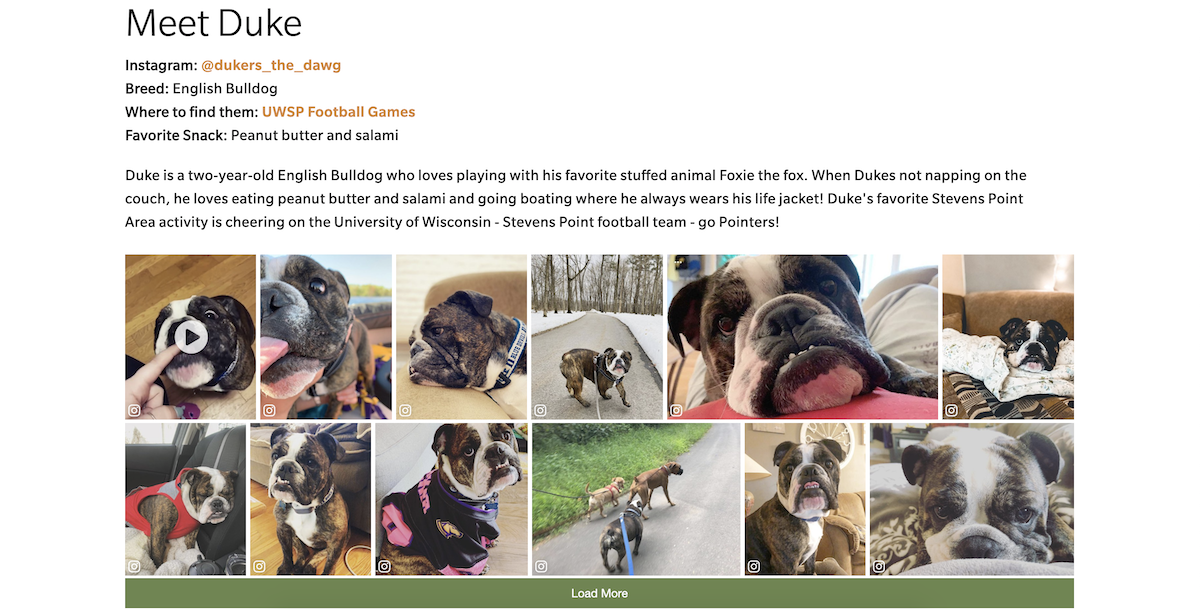 Nelson Kootenay Lake is #FindingAwesomeWithin
The team at Nelson Kootenay Lake has had a ton of success with their #FindingAwesome campaign and contest. So, they're adapting it to the current situation by updating their well-known hashtag to #FindingAwesomeWithin.
They're sharing it on social media by adding it to their posts on wellness and content that adheres to social distancing guidelines, like this one.
This idea works well because it builds off of a successful campaign that already has traction. It's a great example of repurposing a hashtag or contest to fit the moment.
Fairfield County, Ohio is asking followers to share content in engaging ways
Visit Fairfield County is doing some really engaging things on social media, and getting people to share when they participate. Two recent posts we've noticed:
Challenging parents and children to get up and move with a quick workout
Instagram Bingo, where followers can play, tag the DMO, and be entered to win gift cards to local businesses
These are both good ways to encourage engagement and generate content at the same time.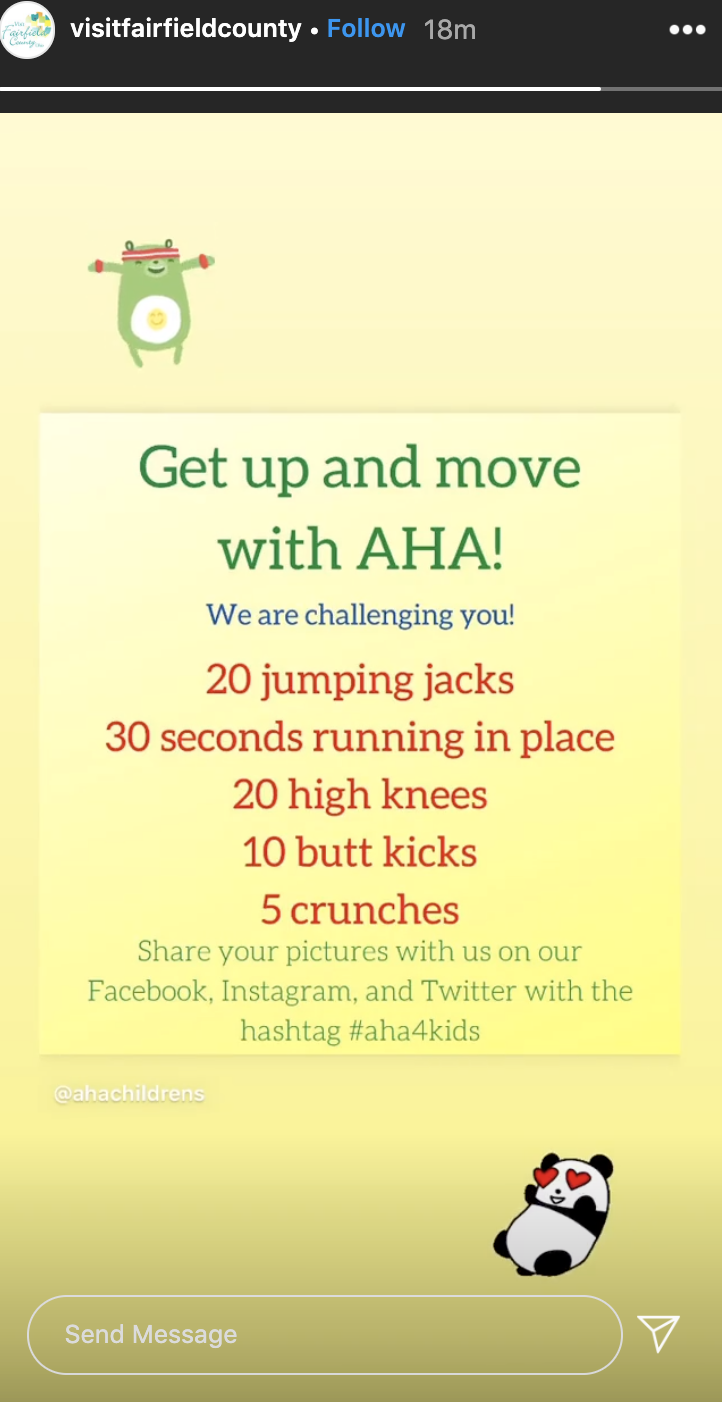 Image from Visit Fairfield County's Instagram Story.
The Rijksmuseum's #StayHomeChallenge
The famous museum in Amsterdam is one of a couple museums running interesting challenges on social media (also check out the Getty Museum).
Their #StayHomeChallenge gets people to recreate their favourite famous painting using items they have around the house. All it takes is a quick scroll through Instagram to see some of the ingenious and creative responses from their followers.
Exploratorium is sharing content for kids
The Exploratorium in San Francisco is creating really great educational content for kids.
They're reposting UGC to their social channels from users who have completed the activities, like #ScienceSnacks. In each post, they include a direct link to the instructions so others can partake, and remind people to share their own creations.
Visit Guelph created a colouring page and asked followers to share
Visit Guelph created their very own colouring page, which you can download on their website. They then asked people to share their finished product on social media so they can repost it.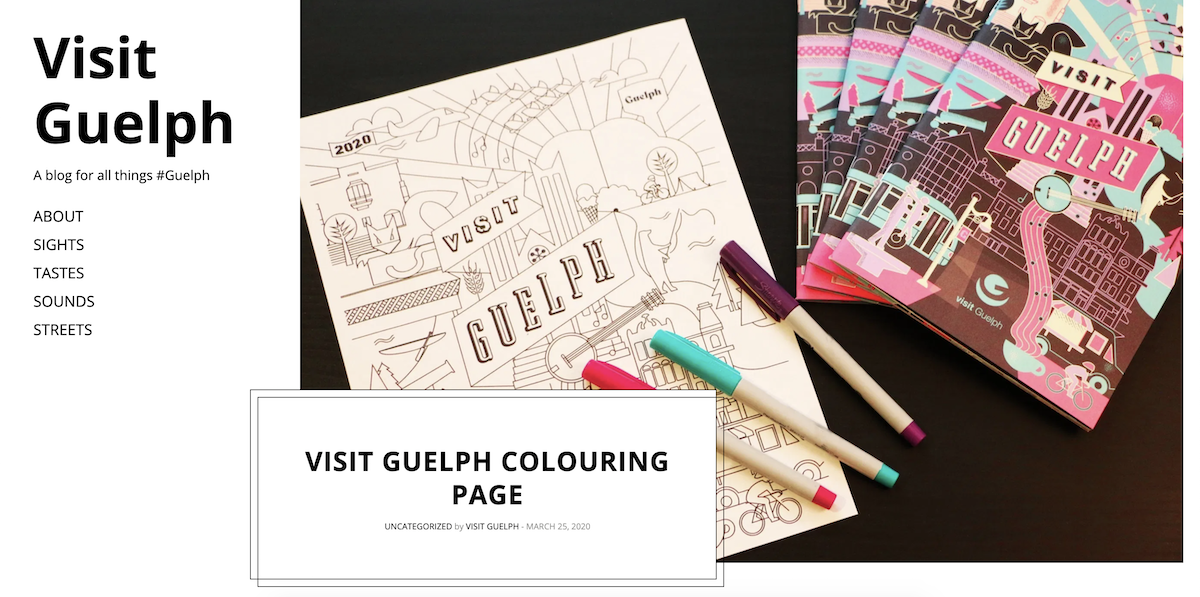 They're also running a #VirtualGuelph campaign, where this week's focus has been reposting the content that Guelph's local artists, musicians, and performers are sharing online. This is an effective way to highlight the initiatives of others in their community, as well as promote local artists.
Explore York
Explore York is running a social media scavenger hunt. It both promotes activities locals can do while social distancing, while also getting their community to share their own visual content. When followers participate and share their local photos with the DMO, they're entered to win prizes.
---
How are you using UGC right now? Visit our Community Stories Hub to let us know.