In the spring of 2010, the Icelandic economy was in crisis.
The small Island nation was still recovering from the 2008 financial crises — which saw three of its major banks collapse and its currency depreciate by 30% — and unemployment was reaching unprecedented levels when Mount Eyjafjallajökull erupted. The volcanic event halted air travel throughout western Europe, and was expected to further reduce Iceland's tourism industry by 20%.
Out of that dire situation, however, emerged one of the most successful tourism marketing efforts of the last century: perhaps too successful.
Recovering from a disaster with a major boom in tourism
"[The eruption] created a crisis in Icelandic tourism that forced the industry to react and cooperate in terms of marketing on a large scale for the first time," said Sveinn Birkir Björnsson, the Director of Communication for Promote Iceland. "Tourism helped us curtail the effects and played an important part in our recovery from the recession."
As Iceland sought to change the world's perception of the country as a tourism destination, their efforts resulted in three straight years of double-digit growth in the number of visitors. Overall, the roughly $1.75 million dollar bounce-back campaign contributed approximately $100 million to the country's economy, for a 61:1 return on investment.
"Tourism has gone from an afterthought, in economic terms, to being the largest export industry in Iceland and the biggest contributor to the GDP," said Björnsson. However, he added that the explosion in visitors was not entirely without consequence.
When the growth of tourism creates new challenges
Though he wouldn't label it "over-tourism" — as many parts of the country are still looking to attract more visitors and many more are dependent on their continued arrival — Björnsson does suggest that the sudden influx of tourists had an effect on the country's world-renowned landscapes and natural wonders, not to mention its local population.
"I guess that you could say that the growth outpaced our ability to react, in some cases.
One of the biggest challenges for Icelandic tourism right now is to ensure that the benefits of this growth are distributed more equally," he explained.
In the years following the recovery, as Iceland grew to become a popular international tourism destination, visitors began treating it like, well, every other popular tourist destination; failing to appreciate the uniqueness and delicateness of its landscape.
"The weather is very unpredictable, the nature is delicate and the country is the most sparsely populated country in Europe," said Björnsson. "What we have learned over the years is that some of our visitors are just not prepared for this reality."
With tourism an economic imperative for the country Promote Iceland was challenged with educating visitors on proper etiquette and conduct without compromising their interest in visiting, all with a budget that pales in comparison to most of its European neighbors.
"The biggest challenge was finding the right tone, something that was both light but still educational," said Björnsson.
Iceland Academy: A digital video academy to educate tourists on responsible tourism
The resulting campaign, titled Iceland Academy, features 14 videos of approximately a minute and a half each, playfully and humorously covering a range of important topics, including how to get around, how to pack for the country's unpredictable weather and how to "avoid hot tub awkwardness."
"Just as you would never break a piece of coral from the Great Barrier Reef, there are a number of things you shouldn't do to Icelandic nature," explained Stina Bang, the video host and head of Iceland Academy, in a segment titled "Responsible Travelling in Iceland". "Even though Iceland has scenery to die for, it doesn't actually mean that you need to die for it," she explains in another, titled "A Guide to Safe Selfies."
"We wanted to educate people about what they could expect from Iceland, create a 'how to visit Iceland' guide, while at the same time promoting the destination," said Björnsson. "We also wanted to make sure we hit a light tone, since we were dealing with a somewhat serious subject matter."
Despite serious undertones, it became a viral hit
While it was a risk that would-be visitors might have misinterpreted the videos as a polite request to keep away, the distinctively Icelandic quirkiness of the series had the opposite effect. The videos became a viral hit, racking up a combined 10 million views.
"The most impressive number for us, however, is that the videos drove 30% increase in consideration for viewers, according to Google Brand Lift Survey," said Björnsson. "The videos also drove search for Iceland up by 342% compared to non-viewers. That's much more than we expected from content with such a serious undertone."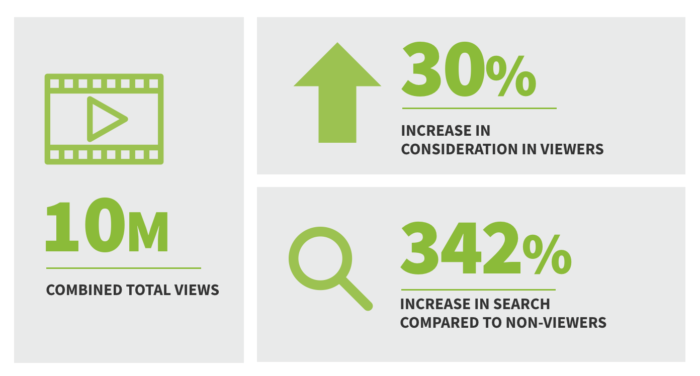 With the unexpected success of the Iceland Academy Björnsson says Promote Iceland will pursue more quirky-yet-educational projects in the near future, including an upcoming campaign titled "A-Ö of Iceland," (the Icelandic equivalent of A-Z).
"We are using the Icelandic language to teach people more about the country and its customs by selecting a word for every letter of the alphabet and explaining it in more detail," said Björnsson. "You could call it the Compendium to Iceland."
Overall, Björnsson says the Iceland Academy project proved that destination marketing organizations shouldn't have to shy away from serious subject matters, as long as they approach it with an authenticity, and in Iceland's case, a playful tone.
"It doesn't all have to be roses and rainbows. People respect honesty, and they want to be responsible tourists, if you give them a chance."
Header image courtesy of Promote Iceland
---
Recommended Reading