Find out how top travel and tourism brands approach their websites, how they use visuals to capture attention, and how your website compares.
This is a gated content, please fill out the form below to view this content.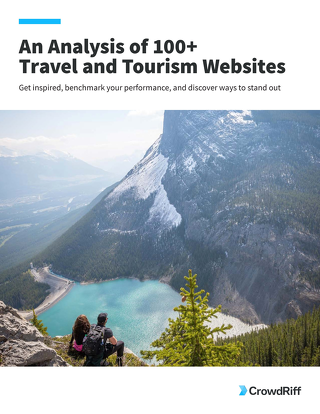 Is your website doing its job and capturing the attention of travelers online? And how does it compare to others in your industry?
We analyzed over 100 travel & tourism websites, and gathered our insights and examples into this eBook, so you can start answering those questions.
Read this eBook and learn:
How top travel and tourism brands approach their websites
How tour operator, resort, hotel, and destination websites are using visuals and calls-to-action to capture travelers' attention
Critical elements for any travel and tourism website homepage