Key Insights and Trends from Analyzing 50+ DMO Visitor Guides.
This is a gated content, please fill out the form below to view this content.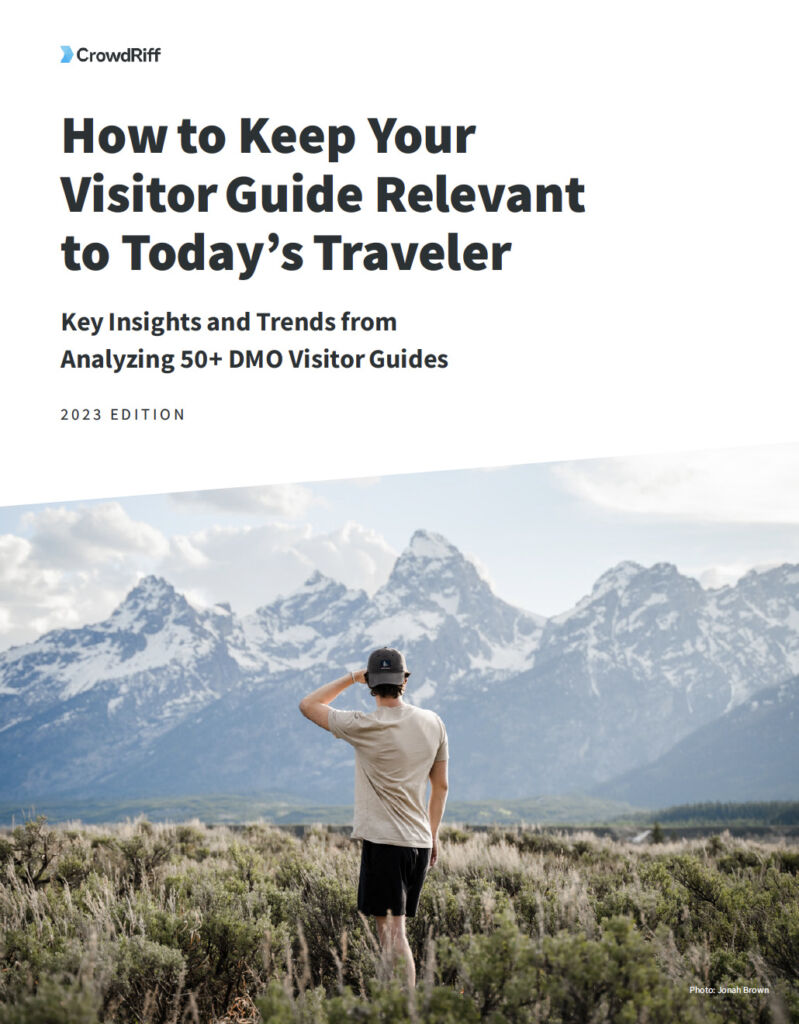 Download this eBook to learn:
Best Practices
Ideas to Inspire Your Next Visitor Guide
3 DMO Visitor Guides that Wow
Checklist: Key Takeaways
What does it take to create a standout visitor guide?
Likely every year, or even every season, your DMO embarks on a huge project: putting together a print visitor guide. Your goal? Give potential visitors the information, resources, and inspiration they need to choose your destination and start planning their trip.
The challenge is that these days there are thousands of resources available for travelers. In fact, a typical traveler visits 34 websites over 8.5 sessions — and that's not to mention influences from social media and recommendations from friends.
So as a DMO, how do you make sure your efforts don't get lost in this sea of information? We sought to answer this question: What makes a standout visitor guide?
In 2017 we collected over 50 DMO visitor guides from all over North America. In 2023, we revisited these guides and discovered even more. From comparing and analyzing them, we've unearthed common trends — good and bad — as well as insights and action items we hope will be helpful the next time you're starting to update your visitor guide.