A 10 step guide for travel and tourism marketers to plan, build, and measure visual marketing campaigns that increase direct bookings.
This is a gated content, please fill out the form below to view this content.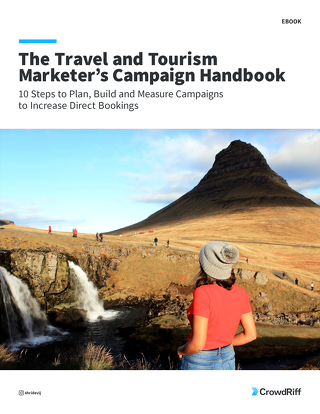 Travelers are visual decision makers that are inspired by photos and videos of unique experiences.
So for travel and tourism marketers, visuals need to be top of mind throughout the campaign planning and execution process.
In this eBook, we map out how to run a visual marketing campaign from start to finish, in 10 simple steps.
Read this handbook to learn:
How to plan, build, and measure marketing campaigns that increase direct bookings
How to source visuals that make your campaigns authentic and compelling
Lessons from travel and tourism brands finding success with visual marketing